In August 2021 I launched a brand new product called the One Sheet Wonder – Full Die System™. This system is a collaboration with Mechele from The Stamp Doctor.
My excitement continues to grow about how cool and super simple this system is. I look forward to creating and sharing more and more ideas using this card-making system that I'm so very proud of.
The printed papers used on the cards below are from the Purple Posies Collection and use just a few of the numerous card sketch layouts available that come with the system.
As you can see these cards do not have any sentiments on them yet. It's awesome to have card bases already made and when the right event comes along, I can simply go to the sentiments that are also pre-made and pick just the right sentiment for the card I want to use.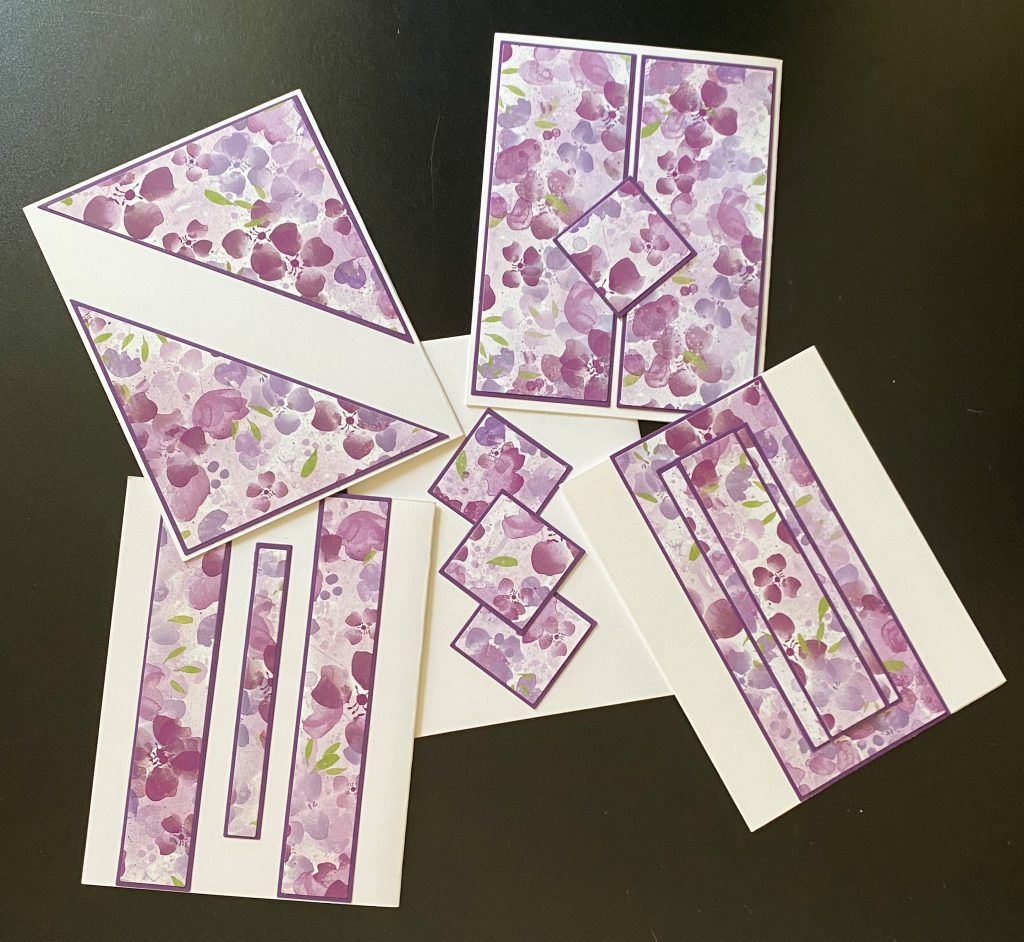 The Funky Flowers print is bright and colorful and the matching sentiment sheets offer a variety of theme options for any occasion.
I love making clean and simple cards. I can easily make multiple cards all at once and have the sentiments prepped and ready. The Funky Flowers print is perfect to use for many different events that come your way. The sentiment sheet for this print offers a variety of options to select from.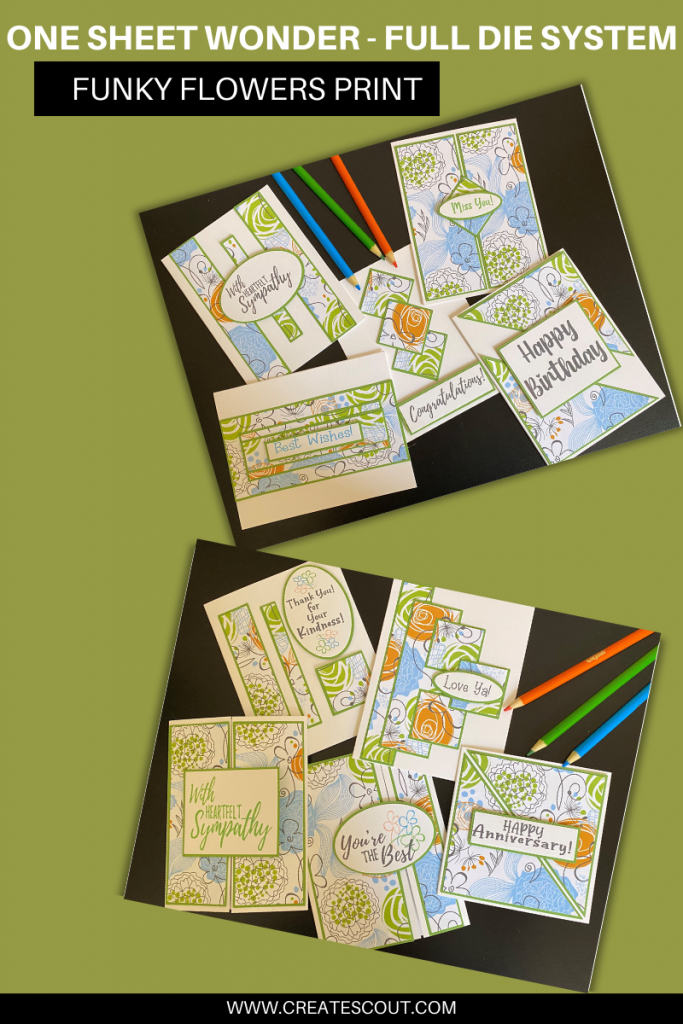 The chocolate print has a couple of different options to choose from and sentiments are fun and quirky.
I made a lot of these for an event I went to and gave one to each of the ladies in our group along with a little chocolate bar. They absolutely loved it. You will definitely want this print collection for your card-making adventures.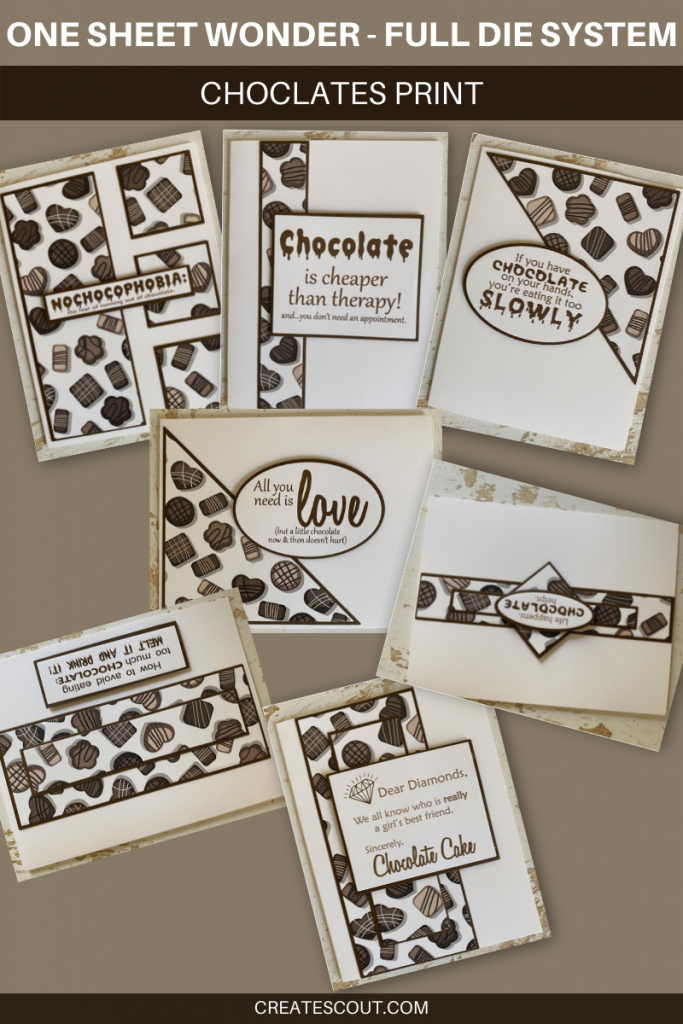 These cards are using the BIrthday Collection prints and sentiment sheets.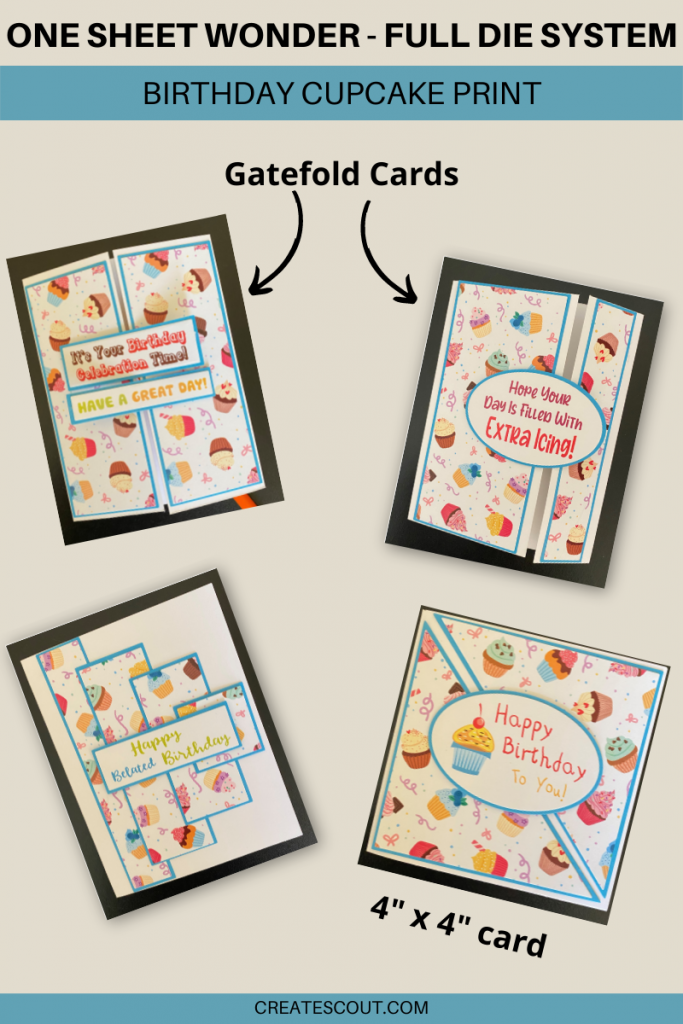 More cards made using a different print from the Birthday Collection.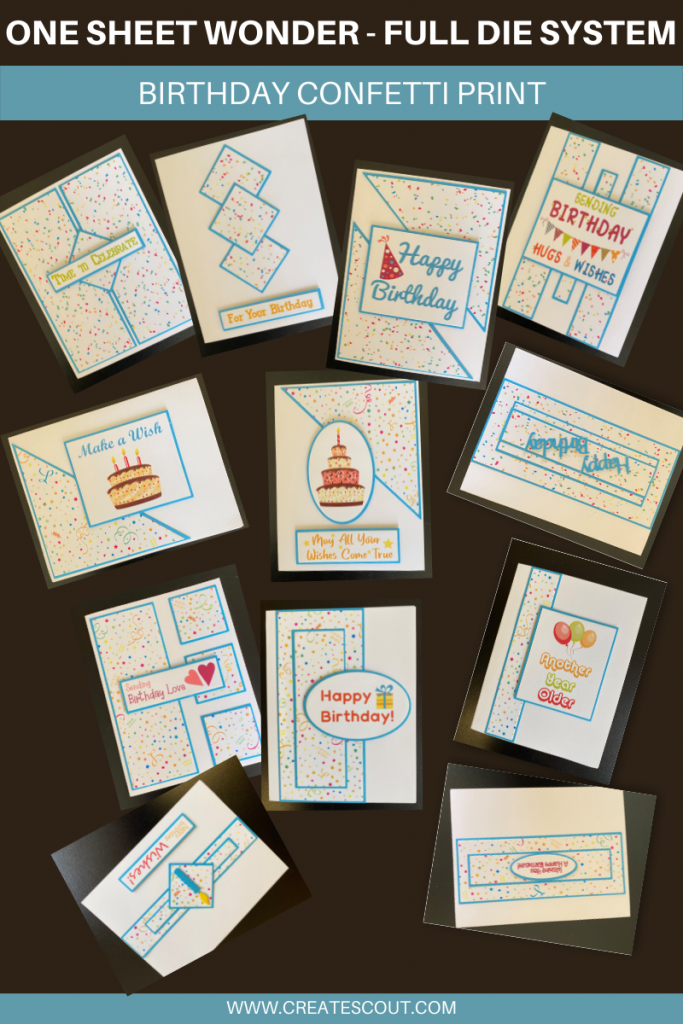 Product Links
The original One Sheet Wonder – Full Die System™ fits an 8.5″ x 11″ die-cut machine
6″ x 6″ system fits a smaller die cut machine
Discover all the current One Sheet Wonder printed papers and sentiment sheets that are available.