Lynn Leusch
Simply put, I love to create!
My love of crafting comes from my grandmother when, at a young age she and I would make a variety of homemade gifts and treasures together. She taught me how to re-purpose and re-use items around the house even before it was a trendy thing to do.
In my younger adult years I was introduced to cardmaking and memory keeping / scrapbooking and my whole world opened up to many paper crafty possibilities. What made this even more special was that I had the opportunity to experience this with my precious mom. We had many years of great fun exploring the many things we could do with paper, scissors and glue. After my mom passed away from Kidney Disease I kind of lost my love of scrapbooking, because it was so very connected to our times together.
Several years  down the road, my love of the paper crafting world was re-ignited and I retired from my County position after 22 years, to begin working with a paper crafting company that soon moved to Phoenix, AZ.  It was during the last 9 years I have had the opportunity to create and teach to others what I so truly enjoy.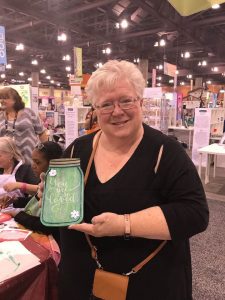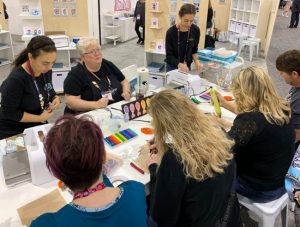 I recently retired from working with that paper crafting company to branch out on my own and am dedicated to continue to learn and share my expertise and knowledge about the world of crafting with others.
With so many different forms of papercrafting it is hard to just stop at cardmaking and scrapbooking, so my thirst and quest for other crafting forms continues as I explore the wonders of quilling, cartonanage, origami and oh so much more.
About Create Scout
My desire to scout around and discover all forms of creative outlets has led me to introduce you to Create Scout. It takes so much time to discover and find new inspiration, so here at createscout.com, I will work hard to find and bring you the old, the new, the trendy and innovative ways to make pretty things.