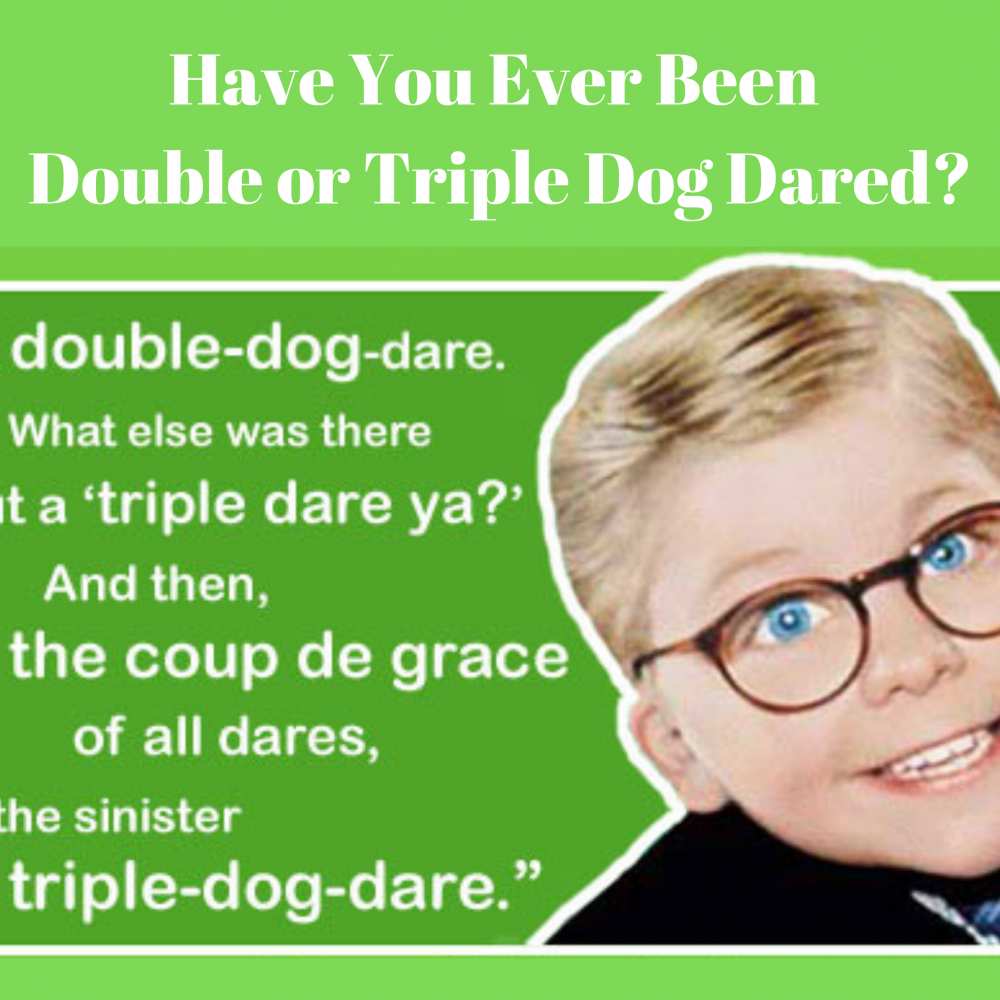 I've taken on a Challenge and I couldn't be more excited!
I Dare Ya! I Double Dog Dare Ya! Do you remember saying that as a kid when you were challenged to do something that made you a little bit scared or heck….A LOT scared? It seems that we form our responses to those dares quite early. I sadly was not one to always take on dares or challenges when I was younger, because of my fears. I ultimately have no real idea what those fears were, but a lot of them were likely about wanting to not embarrass myself or looking foolish, so I would opt to not take on a lot of dares/challenges. As I got a bit older and a bit more BOLD I started to be a bit more brave and take on some of those Double Dog Dares. Simply put, to "double dog dare" someone is to challenge them emphatically or defiantly, to take on the "challenge".
I chuckle a bit, because this reminds me of the Holiday Time Movie: A Christmas Story. If you've seen this then you may recall that in one scene, before class two of the characters ague over what would happen if someone stuck their tongue to a frozen flag pole. One of the kids is dared/challenged to stick his tongue to the pole to find out. It starts out with a Dare and quickly becomes a Triple Dog Dare.
All rights to this video go to WarnerBros.
Though this "Triple Dog Dare" did not necessarily have a great outcome, it does show that without taking on a challenge you just may never know what your outcome may be.  Taking on new challenges or dares can make us stronger and Bolder.
I'm super excited to be participating in a Marketing Challenge offered by my business coach, Kelly McCausey. Kelly is instrumental in getting me off my behind to work towards building dreams I have been only talking about for quite some time. In fact she is the cornerstone for many individuals wanting to throw their hat into the entrepreneurial ring.
So why am I sharing this here in our creative space? I believe creativity can be found in all aspects of our lives. I know in my heart and soul that there are others, like me who love being creative, and want to share that with others, but just might be a bit too timid or overwhelmed or whatever that stumbling block might be, to reach out and take the next step towards fulfilling their creative dream of starting their own business (no matter how small or big). I have decided to take on the challenge of starting a YouTube channel for Create Scout, which will afford me more opportunities to reach out and share amazingly beautiful creative projects, ideas and tutorials with all of you.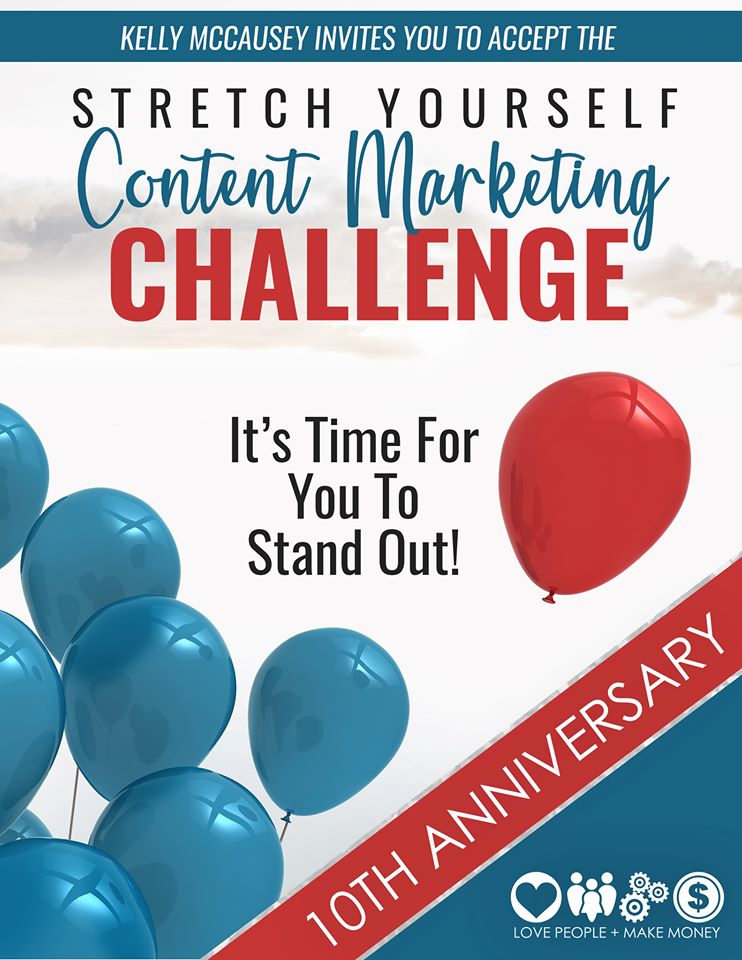 This Stretch Yourself Challenge I am in, offers live interactive training that meets regularly.   It isn't too late to sign up and begin. In fact, even if you are seeing this after the Live September, 2019 challenge month, I believe the training guide and training call recording replays could fully impact your business growth. If this intrigues or interests you, please click this Stretch Yourself Challenge link (yes it is an affiliate link), or if you have questions, please reach out to me. I would love to help support you in your dreams as well. If you aren't quite ready, but are intrigued, please feel free to join Kelly's Facebook Group  which has no obligation, but does have plenty of helpful business women and men to learn from.
I will certainly be making updates on how my challenge is going. Wish me success!
Hugs!
Lynn