Some of the most simple stamping techniques can offer a multitude of creative ideas. One of my all-time stamping favorites is the Chalkboard Technique.
Couple that with one of my favorite card designers, Becky Roberts from Inking Idaho, and I'm sure to love the creative possibilities that she shares.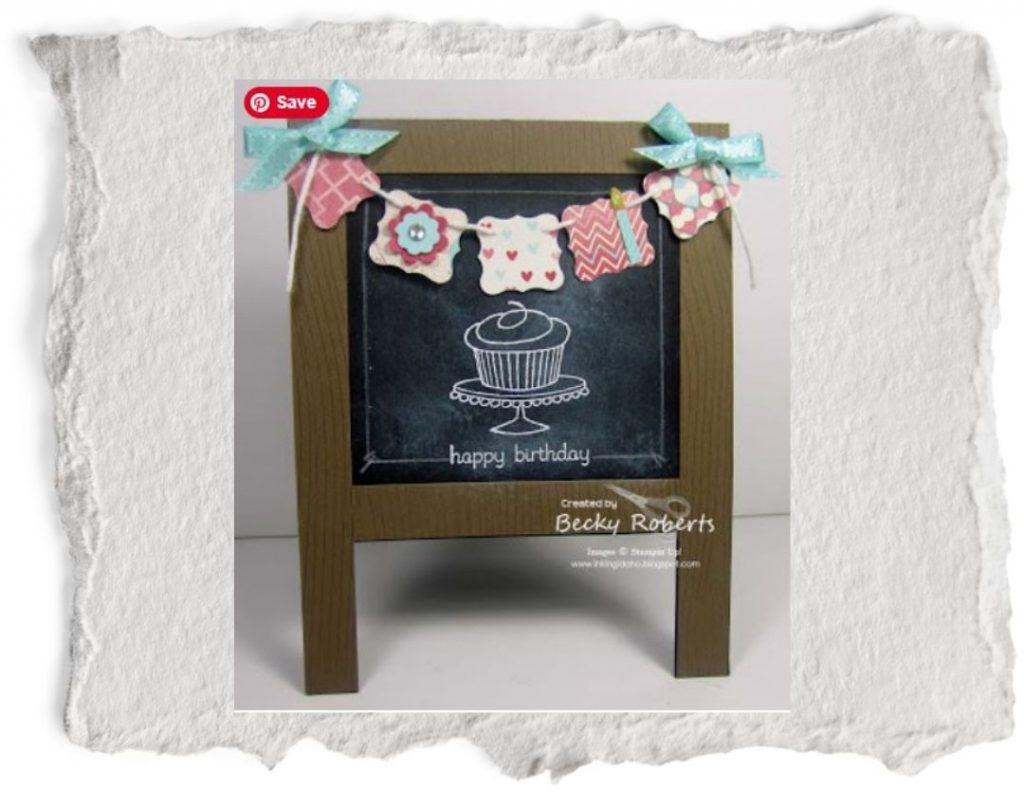 In one of her 2013 blog posts, Becky shares a simple visual tutorial on how to create an easel card using the chalkboard process.
I love this chalkboard art we are seeing everywhere.  It brings me right back to my elementary school where Mrs. Sunderland used to leave little doodles on the well-worn boards that never quite came clean after erasing.
No need for a lot of supplies to make this adorable Chalkboard card:
Black Cardstock
White Ink
VersaMark Ink
White Embossing Powder
Cloth (for making chalk smudges)
Cardstock for the easel card base
and, basic card making supplies (adhesive, scissors, paper cutter, etc)
Go check out this timeless chalkboard stamping technique by Becky.
Thank you Becky for always creating such fun projects that inspire me to create.