Have you ever found yourself sitting at your craft table wanting to make a handmade card without a clue as to what you are going to create?
Well, you aren't alone for sure.
I have spent many hours sitting with cardstock, printed paper, ink, stamps in hand ready to make a handmade card, and have found myself stuck without any inspiration flowing through my thoughts.
Card sketches can be a card maker's friend when the need arises.
Sometimes all we need is a little bit of inspiration to get us going and sketches are that perfect source.
I'm in the process of learning how to use software programs to make online sketches, items for print, digital items and more. Below is one of the first attempts I did in creating a card sketch to share with you.
As you can see this is a very simple sketch with multiple layers, a ribbon and bow was added for added inspiration and of course a simple sentiment as well.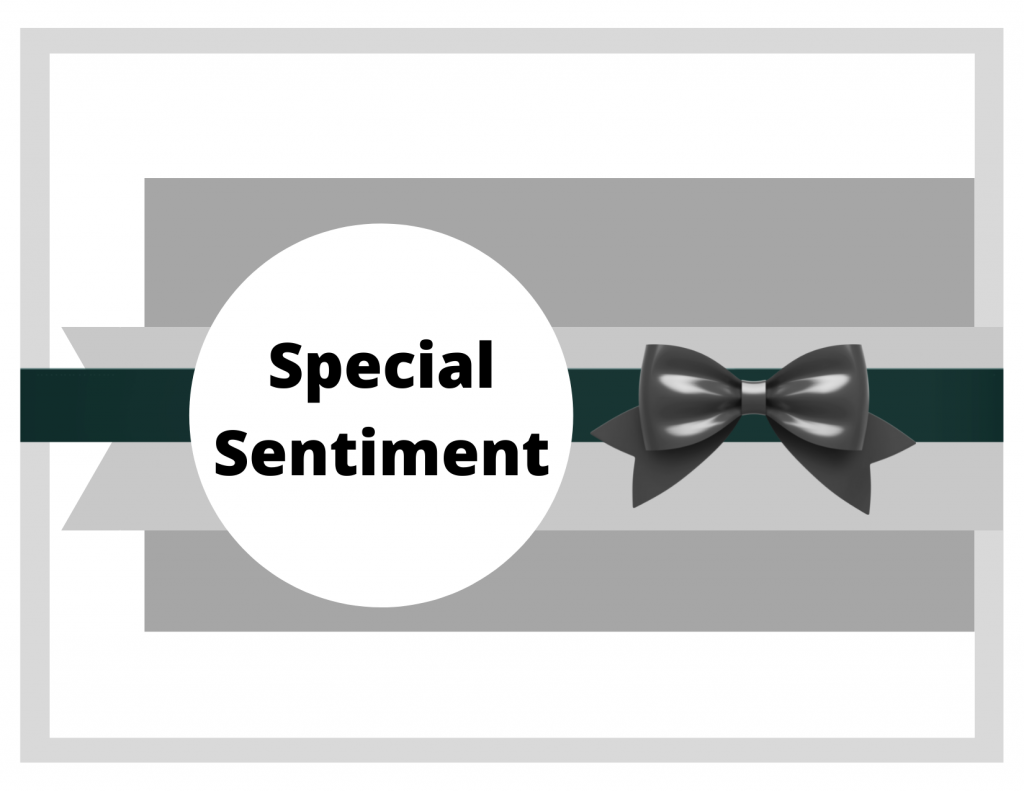 The card created below is similar to the above sketch but has some slight variations. For example my bow is at an angle and the "V" cut paper piece is a bit fatter than seen in the sketch.
It is A-OK for a finished card to not look exactly like the initial sketch. The sketch is provided as inspiration.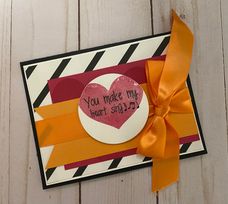 Card Sketch Tips
When using a card sketch to inspire you through your next project here are a few simple tips I'd encourage you to keep in mind.
Card sketches come in a variety of different formats.
Some come with exact measurements and some offer only a simple image. They both can offer you the inspiration you are looking for to make cards.
Sometimes if you have the measurements you still might get frustrated because you don't have exactly what the layout calls for. But, on the flip side of that, frustration might come from not having the measurements. You know yourself well enough. Using card sketches is intended to help you not frustrate you more.
You don't have to follow the sketch layout exactly.
The sketch image is intended to inspire you but not box you. Remember, it's intended to provide inspiration and to get your creative juices flowing.
It's also OK to follow the sketch exactly the way you see it in the image.
Using your scrap papers is a great way to knock down that paper stash that is piling up in your drawers. Yes, we all have one of those. LOL! So grab some sketch's and widdle away that pile.
Don't forget the embellishments and specialty tricks you've learned along the way in your craft journey. The sketch is typically only going to give you the bones of your card and you as the designer get to bring it to life using the many craft goodies you have on hand. This includes sequins, pearls, ephemera, glitter, embossing powders, and more.
Choosing Card Sketches
In one of my online scouting expeditions for Create Scout, I discovered Kristie Marcotte who did a well-made video that I feel can be helpful to answer questions you may have about using card sketches. It's a good and informative watch.
Please feel free to use the card sketch I created for you above, but know that you are only a google search away from finding oodles more to select from. I plan on providing more as I begin to perfect my skills.