Buttons are one of those little items that have oodles of uses. The multitude of uses is only limited to the imagination of the creative minds of those who envision something amazing they can make them.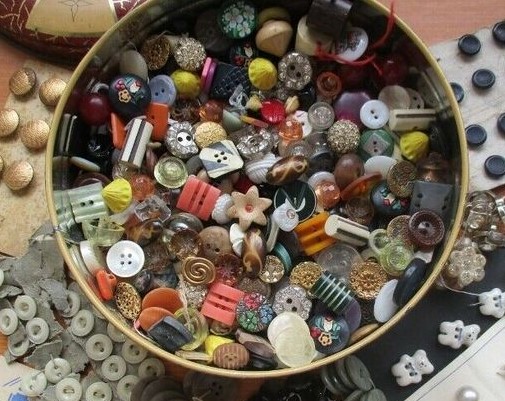 The picture above reminds me of my grandmother's tin of buttons I played with as a little. I am reminded back to when I would push my hand down into the big batch of buttons and swirl my little fingers around. What a fun feeling and sound that was as the buttons all clicked together.
Did you grow up with a button tin that you played with growing up? I'm actually smiling as this memory swirls around in my head.
As I was pulling my thoughts together to write this post, I did a bit of scouting around online and came across a post from The Mermaids Den about buttons, that I found really interesting.
Sometimes it's just really cool to learn unexpected snippets of history that wasn't intentionally set out to be learned. Beth, the writer of this post writes about the history of buttons and shares that in her research she discovered that history shows that there are a lot "grandma" button tins floating around in the memories of many. The tins below were often used to hold buttons and many sewing supplies.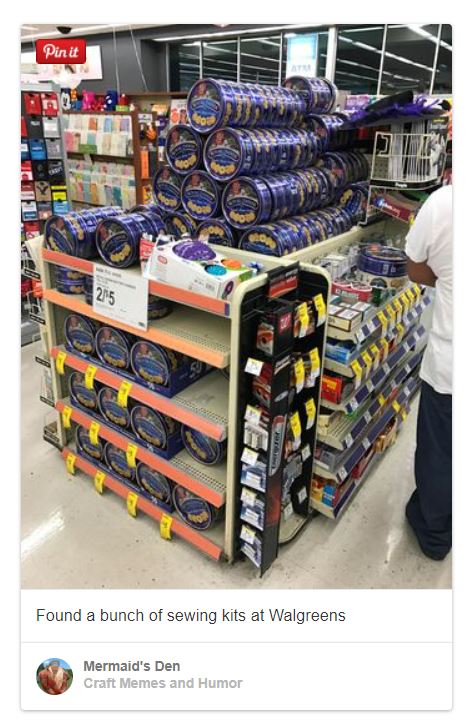 Repurposing Buttons
Buttons can be repurposed for a variety of craft projects. History has proven the importance of buttons for holding our shirts, skirts, pants, and other garment pieces together. Even with the invention of zippers and velcro, we still rely on those buttons.
If you have read through my posts you may see that my craft of choice at this time is mostly papercrafts. However, I dabble in all kinds of creative art projects.
So what can be done with a button or two (or more)? According to Pinterest…LOTS!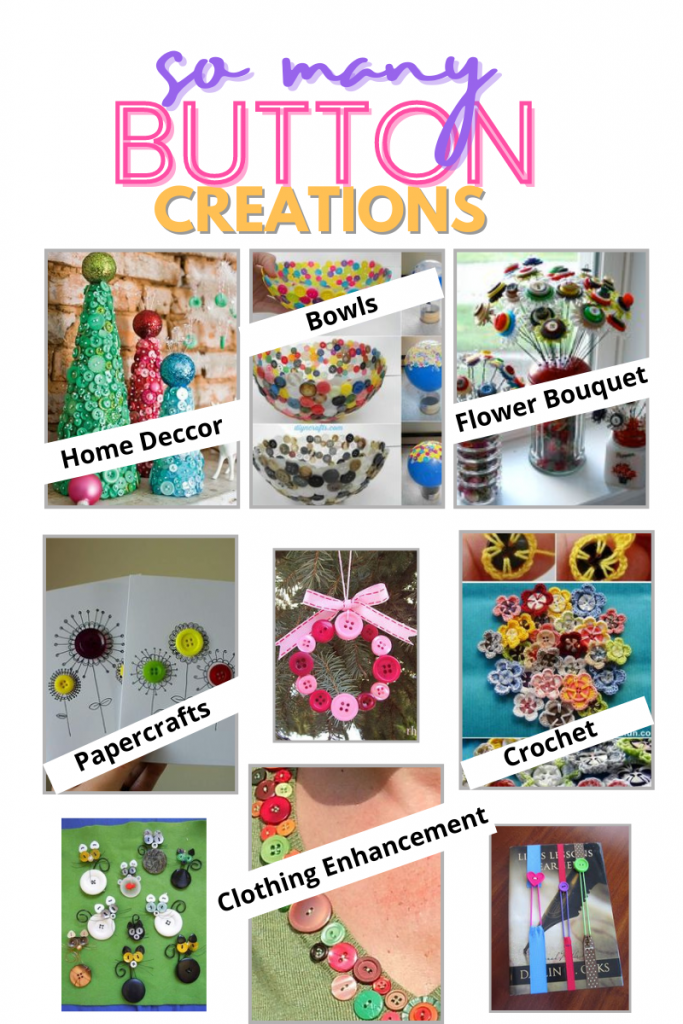 In perfect Pinterest fashion, I created a Pinterest board just for button creations. The kid in me enjoys looking at all the projects that come out of the imagination of others.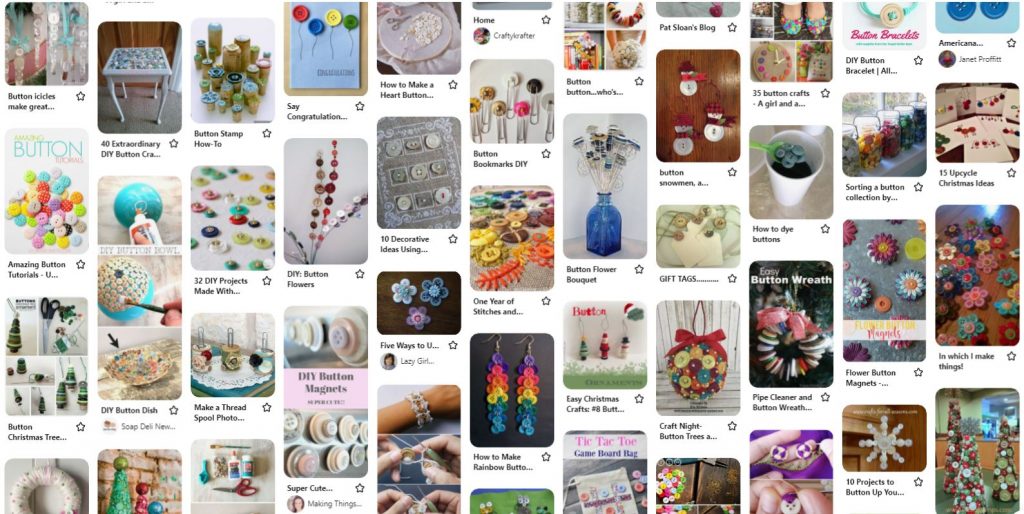 I have often used buttons in my creative projects, but unfortunately don't have any pictures of those projects to share, so hope you are inspired by the images and resources provided.
Button Resources
If you are inspired by what you have read or a project you have seen, here are a few resources that I enjoy using.
Button, Button, who's got the button? – Origin of a fun childhood game I played with many friends and one button on Wikipedia
Button shank remover – Buttons come in a variety of styles, sizes, and shapes. Some have 2 or more holes to attach them to projects and some have a shank on the backside that protrudes outward. If using a button with a shank and you want to add it to a flat project then you will want to have access to a button shank remover
24 fun things to make with buttons – Tip Junkie
23 easy to make and extremely creative button crafts tutorials
Buttons for sale on Amazon.com
Buttons Galore – buttons for sale
Joann's Fabric – buttons for sale