5 Styles of Creative Journaling
Did you know there are several different styles of creative journaling?
If you're looking to nurture and boost your creativity, it can be beneficial to experiment with different styles of journaling. So, what are the different types? Below, you'll discover just 5 styles of creative journaling and the benefits they can deliver.
1. Written journal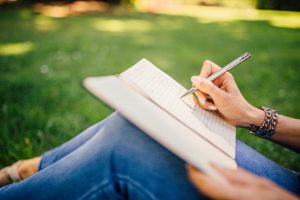 Written journals tend to be the most common type of creative journal. Whether you opt for free-writing, or you use it to simply jot down your experiences and thoughts, a written journal can prove useful for all creative types.
It's worth noting that a written creative journal is different to a traditional journal. While you're still using it to write in, you're not using it to get your feelings out or talk about your day. Instead, you're using it for inspiration and to record ideas, thoughts and feelings which may ignite your creativity. These types of journals can be pickec up with lined and unlined pages depending on what you feel more comfortable with.
2. Art journal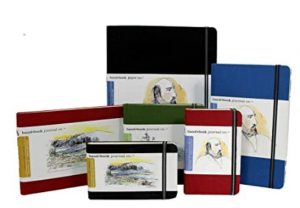 An art journal is perfect for artists and graphic designers. Used to draw, paint, or attach cuttings out of newspapers and magazines, this type of journal can really get the creative juices flowing.
3. Scrapbook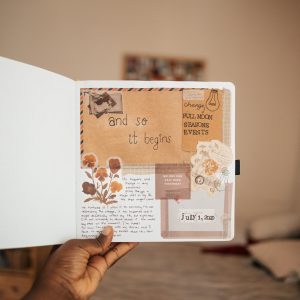 A scrapbook journal is one of the easiest styles of creative journaling you can do. You simply cut out images, quotes or anything you find inspiring and stick them into the journal.
You can look over all of the things you've stuck into the scrapbook whenever you need a little inspiration.
4. Prompt journal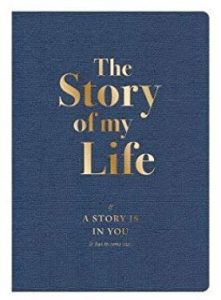 Another style of creative journal which can help trigger and nurture creativity, is a prompt journal. This is basically a journal which asks you questions each day. You can either pick these journals up online, or you can create one yourself.
The idea is, each question is designed to make you really think before you write your response. You'll get used to analyzing the questions and answering them in as much details as possible. The answers themselves can help spark  creativity.
My son and daughter-in-love (Will and Holly) gave the above prompt journal to each family member this past Christmas. The request was to use the prompts as a guide to write down memories that our grand-daughter (Sarah) could learn more about us. I love this gift and the idea that the prompts in the journal open up journal conversations that would likely not lend themselves to the intermittent visits and conversations we have in person. I believe this is a true gift both to receive it and to share the memories that should be shared with those we love.
5. Mind mapping journal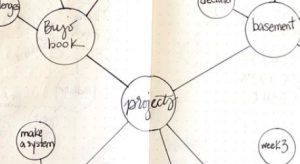 Mind mapping is a fairly new journaling technique which can work wonders for creative people. It's a visual style journal, similar to scrapbooking. However, rather than cutting out random images and sticking them in the journal, mind mapping works by recording your ideas in a visual way.
For example, write down the main theme of your idea, draw a big circle around it, then think of other ideas which relate to it. You then connect your sub ideas to the main idea, creating a mind map.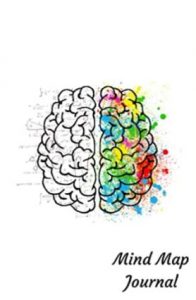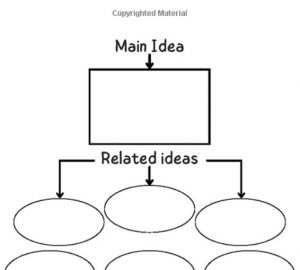 The Mind Map Journal above is listed on Amazon and looks like a great journal to write your main thoughts and ideas down and expand expand and help generate new ideas.
These are just 5 styles of creative journaling you can try out. Each has its own benefits and potential drawbacks which need to be considered. The decision as to which type of journaling can be determined by what you want to accomplish. In fact, there are many people who use multiple style journals all at once for different the projects and end results they are wanting to achieve. Think about the style you're most likely to benefit from and remember, once you start it's important to keep it up.