I am thrilled to share one of my favorite doodlers with you as a guest blogger here on Create Scout. Kelly McCausey has a thriving coaching business at Love People and Make Money. She just happens to be my business coach. Beyond her vast experience in guiding and coaching hundreds of individuals through the business building maze, Kelly has definitely developed her doodling skills. I love the doodles Kelly created for this post, don't you?
From Hobby to Business and Back
My doodling habit was born in staff meetings about 20 years ago. In my role as office manager at church, I sat through a lot of long meetings and the sidebars of my note pads would be filled with flowers, circles, swirls and little people faces. If I tried not to doodle, I'd go bonkers.
In my online business, the habit followed me as I listened to teleseminars and ran coaching calls. If I'm listening, I'm doodling. I flow easily between jotting down words and questions and creating patterns and I've noticed doodling keeps me off of my phone or computer.
At an person event, a neighboring attendee asked me if I was bored. When I said no, they asked, 'Then why all the doodling?' From their perspective I was distracting myself from the speaker, when in fact, it was helping me listen more attentively.
Several years ago when the adult coloring book movement rose up, I was asked if I'd consider creating coloring pages with my doodles. Resistant at first, I soon got curious enough to explore it. This led to the creation of Color Monthly where I ran a subscription coloring page membership for about one year, with all of my own doodle pages making up the content.
I don't regret the adventure into profiting from my doodles, but I did note that being on a production schedule eventually drained some of the pleasure from doodling. I sold the project to my friend Rayven Monique. She keeps it alive with the support of a design team.
After stepping away from that, I continued to find creative ways to use my doodles in business. Sometimes I doodle extra elements to compliment content we offer over at White Label Perks and I've been creating doodles for the cards and stickers I create for Mindset Notes too.
My doodles show up on social media here and there as well, but the majority these days are really only for me. Doodling has become a meditative practice as I doodle phrases and ideas to process my thoughts.
When I'm doodling today, I'm not thinking about an end result. While I was creating coloring pages, I was thinking big picture – aiming to create something that filled the page. That doesn't appeal anymore. I want to doodle while I want to doodle and when I'm done, it's done. No expectations of size or detail or end use – this feeds my creative urges beautifully.
People do sometimes ask me how to doodle and I don't know how to answer that. I'm not sure it's something that can be taught, unless we're talking about a specific practice like Zen Doodles where there are named patterns someone can copy and memorize.
Some of my more detailed doodles may resemble the Zen Doodle style, but I'm not copying or trying to emulate anything. For sure I've been inspired by some things I've seen, but trying to draw something specific usually annoys me. I don't want anything to be right or wrong.
While I don't feel doodling in general can be taught, it can be demonstrated and if someone gets ideas from that, I'm super willing to be the one demonstrating.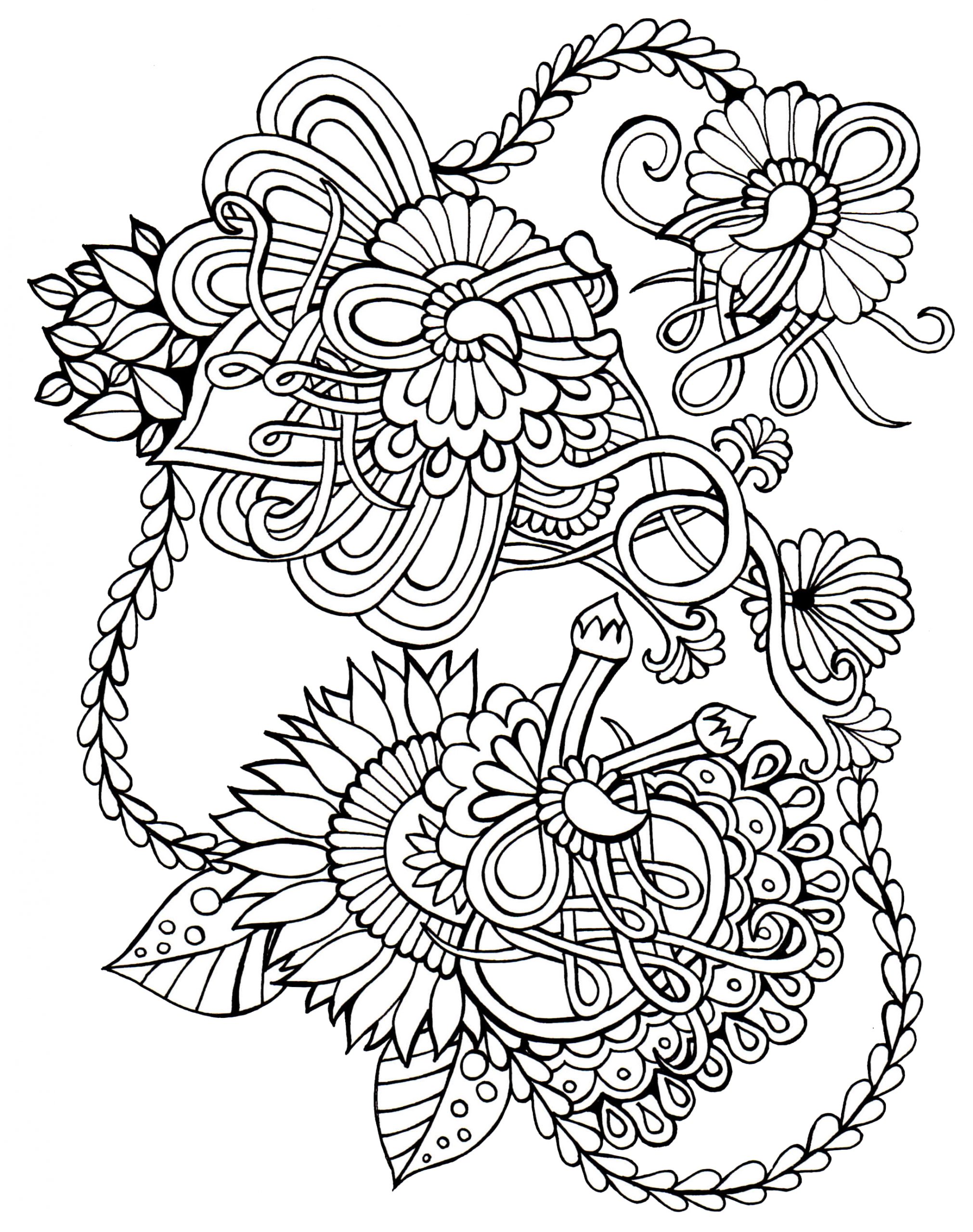 That's the heart behind a new free project I'm opening up. Using a free Facebook Group as a home base, I'm inviting others to watch me doodle, see finished projects, respond to prompts and starters and share their own doodling.
We never go wrong when we lean into creativity and magical things happen when you embrace that your creativity is as awesome as anyone else's.
Connect with the free group here: doodlingchallenge.com
About Kelly
Kelly got her start in 2002. A single mom with one young son, she made graphics and websites for other home based business owners. She worked hard and charged too little for my time.
Kelly learned quickly there are smarter ways to build an income online. She no longer trades hours for dollars. Kelly blogs, podcasts, designs, partners, creates information products, runs membership programs, holds live retreats and coaches others to get where they want to be in an online business.