Happy New Year!
There are so many different ways to spend the first day of a New Year. I did a little of a lot of different things.
I pondered which goals I wanted to achieve for the year. Notice I said pondered. I haven't fully fleshed them out, but I did indeed ponder them. There are so many ideas still swirling in my head so I will need to define them soon.
I know that some people may have started the first of the year actually implementing what they already defined as something they wanted to achieve, like doing that aerobic workout. I can tell you that sadly I wasn't that ambitious. Don't get me wrong I was active, but I didn't quite break a sweat.
So even though I haven't fully defined my annual goals for 2022 yet, I did join The Ultimate Blog Challenge with Paul Taubman. So I am now tasked to create a post a day for the entire month of January. Yes, that is 31 blog posts. It is my desire to begin to be more intentional in sharing my love for creativity with you all. Not sure what the next 30 days will look like, but I'm looking forward to getting creative and sharing some crafty goodies I find along the way here on the blog.
Family Traditions
I don't have a lot of family traditions for New Years Day, but the ones I do have are dear to my heart.
Cooking my family's traditional New Years Day meal was definiately on the list. Though my family is much smaller these days, and the kiddos are making their own traditions, I still made it, but just not as much. My family's traditional meal for the first day of the New Year has always been Pork and Sauerkraut with mashed potatoes. I remember growing up and this not being a favorite meal of mine, but for some reason this year it tasted especially delicious. I love traditions, but sadly these have slowly changed over the years.
The Rose Parade and some oldie movies were also on the list of some traditional activities. Yup, some good ole' binge tv, and movie watching. I love the classic oldies and they are a great way to enjoy the day. However, what's a movie binge-watching day without a bit of creativity.
I played with a brand new printable sheet from The Stamp Doctor that is going to be released soon. These 4 adorable mini cards were so fun and easy to make. I simply print, cut, adhered together, and voila – cards were done! I will be sharing a more detailed post about these when the print is available.
Until then…Wishing you all a very HAPPY NEW YEAR!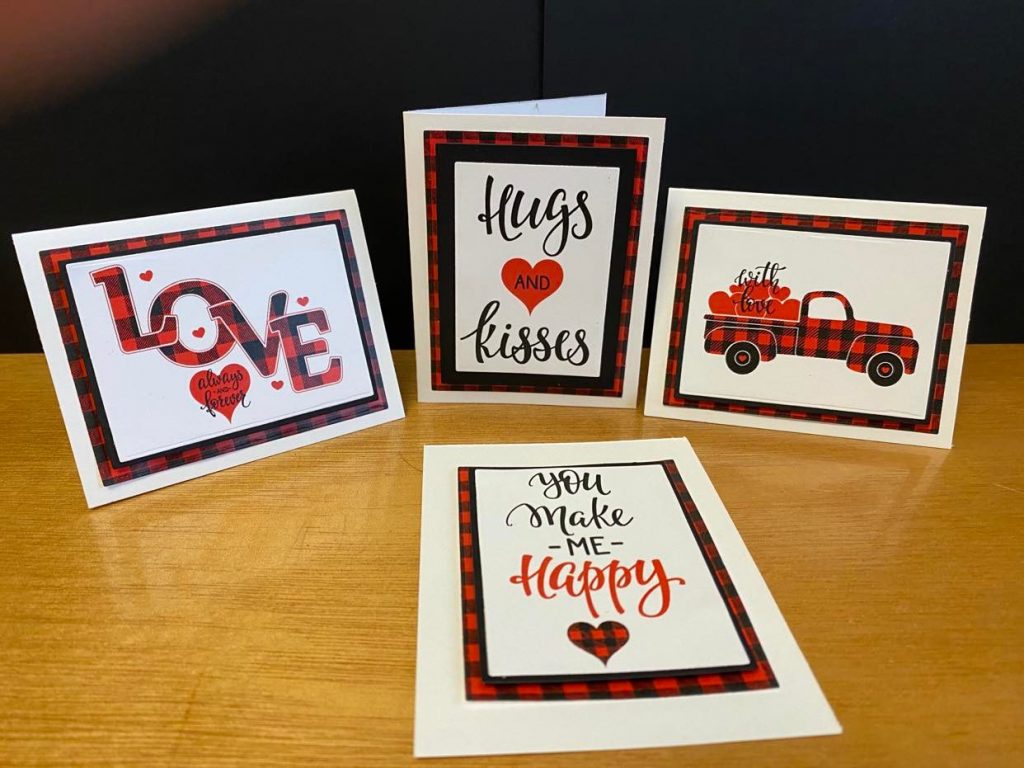 Create and Be Happy!
Lynn