Today is going to be short and sweet and I hope helpful.
When I first started making cards, I would get so confused about the different card measurements and would have to ask over and over again what the measurements for certain cards were.
Knowing that this was frustrating for me, I thought it might be helpful to create a basic card measurement chart for your reference (see below).
To help in your card making, just follow the guide below and decide what sized card you want to make.
Card Size: This is the final size of the card (card base).
Paper Size: This is the size of the paper prior to it being scored and folded in half.
Score and Fold: Halfway score mark for the card. After scoring, fold the card in half.
Gatefold Score and Fold: Score the cut paper at both measurements then fold in half, thus creating a gatefold card.
Fits Envelope: This is the traditional name for envelope size.
Envelope Size: This can come in handy if you are making your own envelopes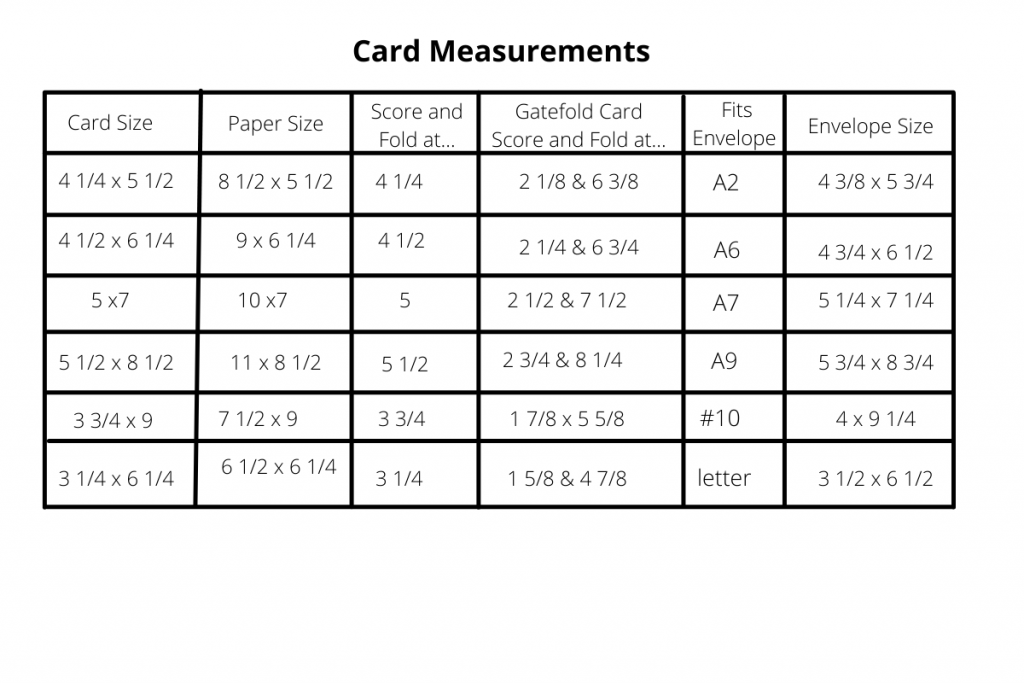 A2 Card and Mat Sizes
An A2 card is the standard size for traditional cards. Often it is nice to create a card mat also referred to as layer or panel. These layers can give additional dimension to cards.
Simply decide how many layers you want on your card and cut the card layers/panels you want. If you want more than one layer decide the size you want for the next size (up or down) layer you want.
I have provided a simple visual below to show you the measurements needed for 1/4″ layers increments.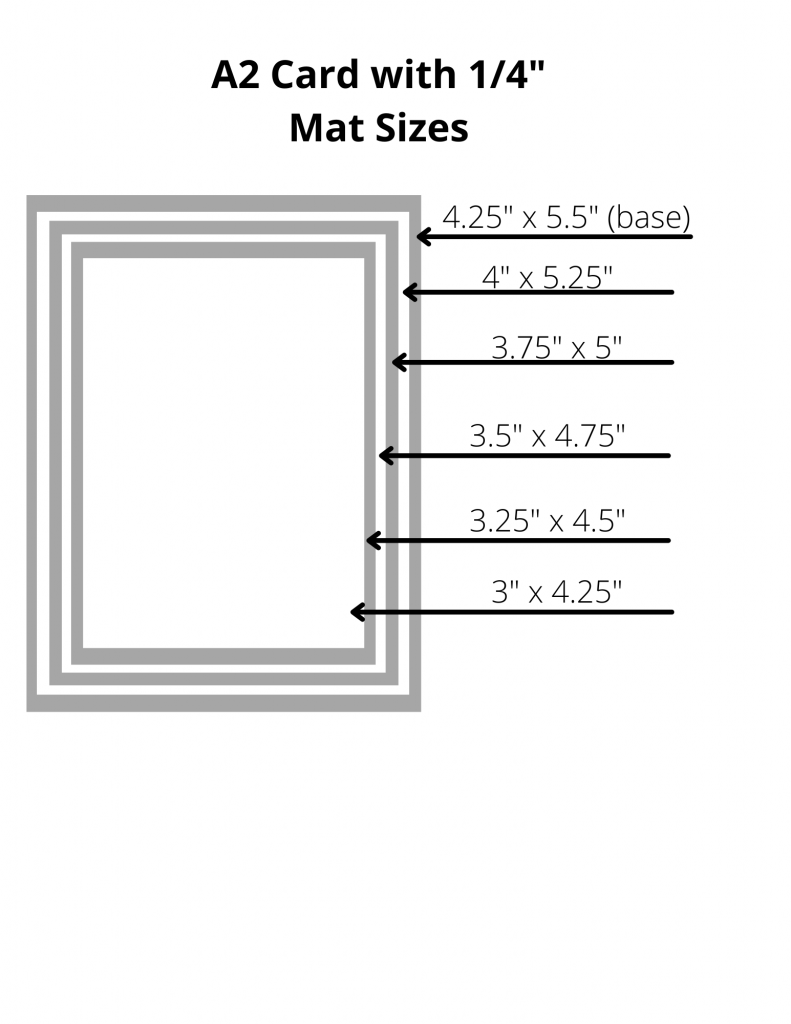 Card layers can also be at 1/8″ or 1/16″ layers as well. You can certainly cut the measurements needed for those layer sizes, using a paper cutter, but sometimes I find it frustrating when needing to cut measurements in 1/8″ and 1/16″ increments. Doable, but these days my eyes are having a bit of difficulty seeing those smaller marks.
I discovered a great product that I love having on hand to cut all my card layers, and especially the smaller increments.
I simply use the dies to cut the card layer and increments that I want. This saves so much time and is actually super easy to do.
What's additionally cool is that the A2 Card Layer dies also have matching stitched layer dies as well for both of the sets. This just enhances your card layering options.
That's all for now. Happy card making.