Periodically taking on an organized challenge can help us to grow, stay motivated and inspired. Simply put, an organized challenge can be hosted by a person, company or a variety of sponsored organizers. They are often offered as a contest with the possibility to win prizes. The challenge organizer will usually give guidelines on a specific area of interest with a specific time frame to help ignite a spark to get you thinking outside of the box.
Depending on the type of challenge you accept can:
Remind us that we are stronger than we give ourselves credit for.
Prove to ourselves that we can make great things happen.
Help us clarify what we truly want in life.
Help us to be more appreciative of things we take for granted.
Give us that little nudge that is sometimes needed to do something we keep putting off.
Inspire us to learn new things. Helps us to grow personally, mentally and sometimes financially.
Lately, I've been seeing an increase in a variety of types of challenges across the internet. In conducting a challenge idea search I came across MANY different types of challenges to share with you. As you will see, you can potentially find a challenge for almost any subject.
30 Day Blogging Challenge
30 Day DIY GIF Challenge
30 Day Decluttering Challenge
30 Day Photography Challenge
30 Day Clean-ish Eating Challenge
30 Day Skin Care Challenge
30 Day Movie Challenge
30 Day Writing Challenge
Build Your Business Challenge
Beauty Challenge
Skills Challenge
Lego Challenge
Journaling Challenge
Cooking Challenge
Self-Care Challenge
Month-to Month Challenge
Age Appropriate Change
Scripture Challenge
Bible Reading Challenge
Reading Challenge
Drawing Challenge
Painting Challenge
Art Challenge
Scrapbook Page Challenge
Card Challenge
Sketch Challenge
Keep the Kids Busy Challenge: https://picklebums.com/christmas-challenge-cards/ (Great idea to keep kids busy while moms are working on other projects)
Doodle Challenge
Look at all of these challenge ideas that you can select from. Just by doing a Google search and typing in key words for the type of challenge you are interested in, you can locate many to choose from.
Google Search: Challenge Ideas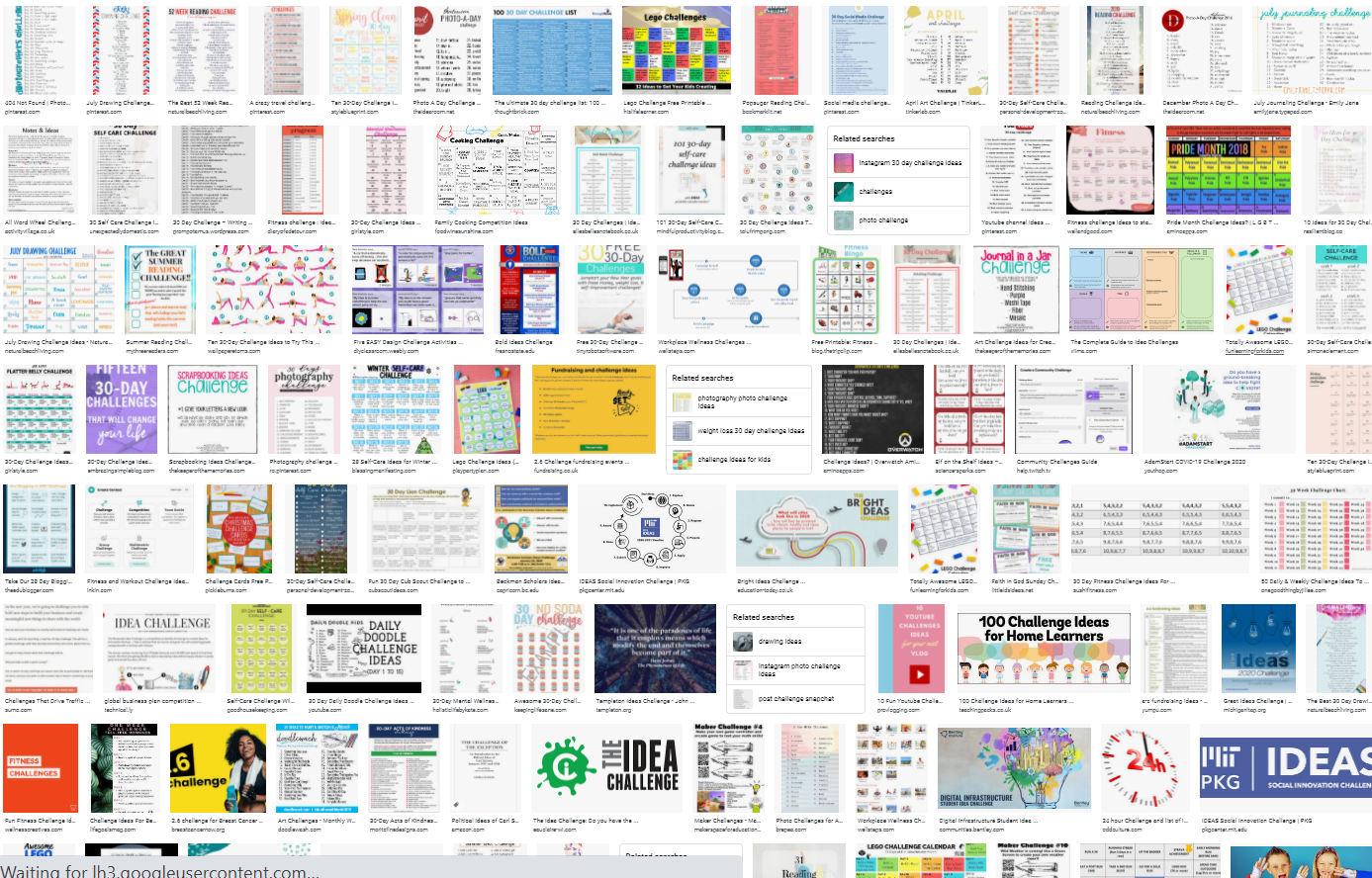 Of course…the creative side of me is always looking for new and fun ways to use my crafting supplies. So here is a plethora of craft challenges to keep me inspired.
Google Search: Craft Challenge Ideas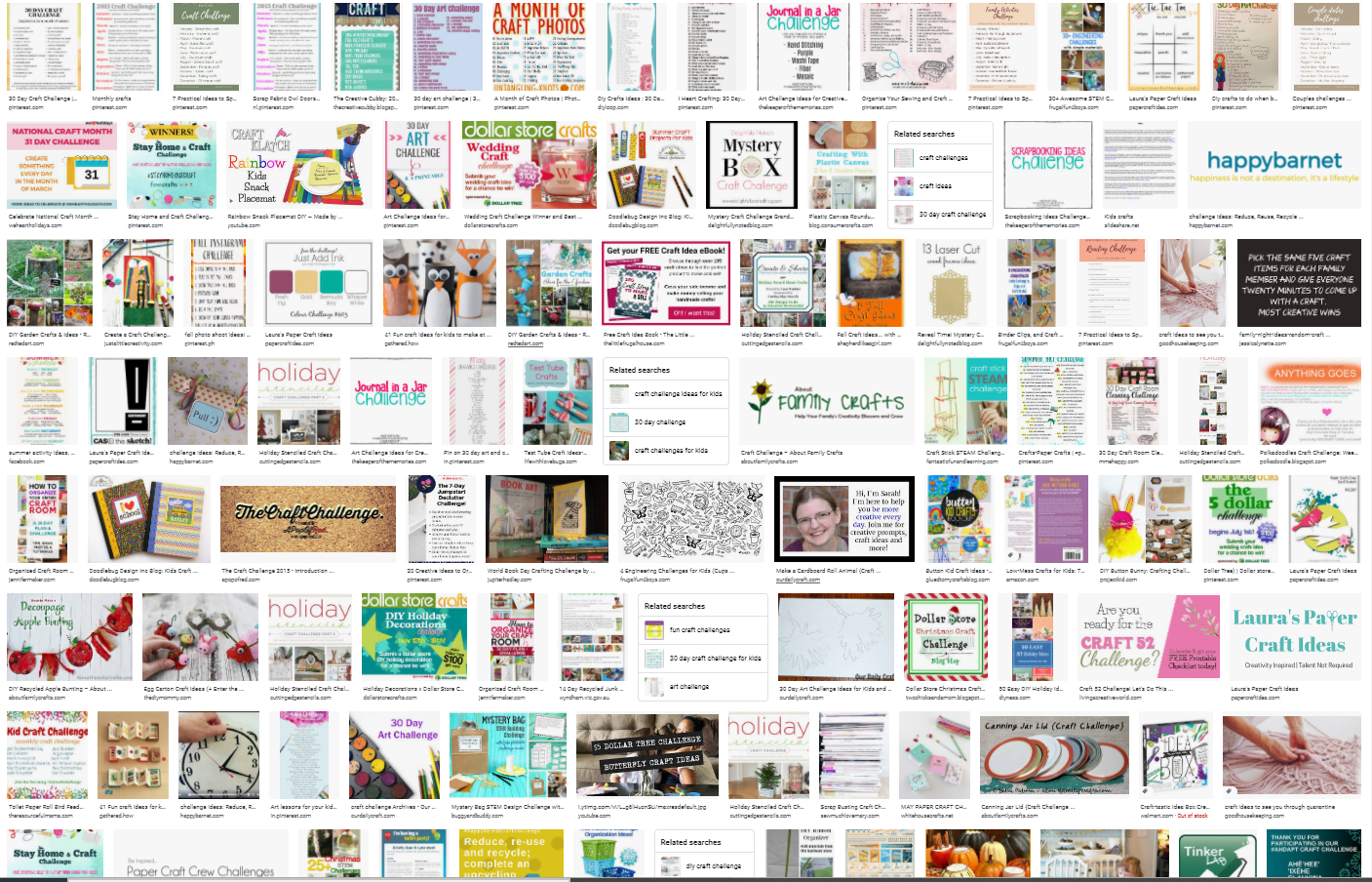 I discovered this post from Laura at papercraftidea.com where she has an excellent description of a variety of craft challenges that you might want to check out.
For all on my visual learners, I created a Pinterest board specifically for Creative Challenges of all types. Have fun browsing all of the ideas to get your creative juices flowing.
Stretch Yourself Challenge for Online Businesses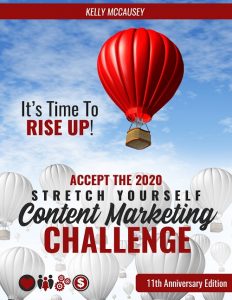 As you can begin to see there are so many types of challenges that you can participate in that can inspire you to grow in all areas. One of my absolute favorite annual challenges is the Stretch Yourself Challenge (SYC) hosted by my business coach Kelly McCausey from Love People Make Money. This is a live challenge offered every year in September.
Even though the live portion of the Stretch Yourself Challenge is closed, it is still available as a self-study course and is well worth taking the time to select and work through the individual challenges to help you build a business. The only difference between the live SYC and the self-study course is that you don't have access to the weekly meetings, points and prizes. But, don't let that stop you from looking into this opportunity, especially if you are looking for a little kick in the behind to get going or need a little extra love and support via the online forum that is available to challengers.
This Marketing Business Challenge comes with an in depth and value packed guidebook that includes 21 different individual challenges and checklists to choose from. Kelly knows that each business owner enters into this challenge at different stages of development and will take on the challenges differently. So there's a little something for all online business types.
The cost of just one training for a step-by-step marketing subject could easily cost the same or more than what the entire Stretch Yourself Challenge costs. For only $57 you will have lifetime access to the challenge guide along with the community group to help answer questions.
If you have a business or are considering starting a business, I highly recommend the Stretch Yourself Challenge.
*This content contains affiliate links.