Creating and Crafting Your Wonderful Word of the Year
Have you ever embraced

ONE Word

for the year?
Maybe you have thought of, heard of, or even chosen a word you want to lean into for the full year. 
Choosing your One Word for the year isn't just about checking off yet another goal from your long list of things you want to accomplish for the year.
It's about selecting a word that embodies all the things that you envision to enrich and improve your life in a new year. It helps create joy around you as well as increase business and personal goals.
Whether you've already chosen your One Word for the year and are excited for what it could bring you, or you're still searching and thinking about possibilities, there are ways to keep yourself fired up and excited about what you want to create more of this year.
What if you could create something special to keep your word forefront in your mind and keep you inspired throughout the entire year?
Don't Let The Spark Fade From Your One Word 
If your One Word really resonates with you, it can create sparks for you throughout the year. It urges you forward to do exciting things, to be your best you.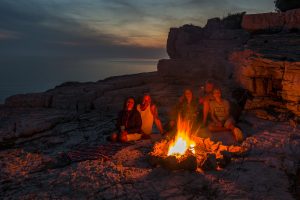 Like a campfire, if you work to select just the right word but don't tend to the fire, it will fizzle itself out. If you don't tend to your commitment to your One Word or keep your eye on it, it will fade away as well.
All too often we set ourselves up for great things at the beginning of the year, but one or two months later, we've gotten distracted and can't even remember what word we chose.
So frustrating, right? 
We can feel defeated, embarrassed, or ashamed. We feel unfocused and like we can't reach the vision we had for our better year. 
So don't let that happen to you this year! 
What If You Crafted Your One Word of the Year?! 
Would you like your One Word to have more flair, pizazz, pop, fun, or make you happy every time you looked at it?
What if your word was more than just a scribble on a note, doodles on paper, or a nice printout with a fancy font? 
What if you had something beautiful, creative, fun, and inspiring to look at – not letting your word get buried in the pages of your journal or lost in the notes on your desk?
Keep Your Word Alive and Inspiring You All Year by Crafting Your Word! 
There are three important things that you can do throughout the year to keep your fire burning bright for the Word that you have so excitedly selected to focus on throughout the year.
 Embrace and commit to your word – The word you select must truly get you excited. It should drive enthusiasm and action in all areas of your life.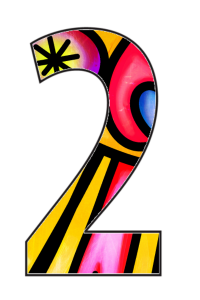 Make your word visible in a prominent place – by your bed, bathroom mirror, in your daily planner, incorporate it into a piece of art.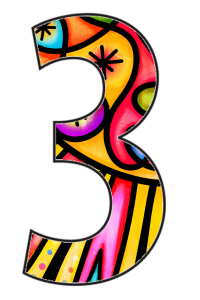 Be intentional every morning with respect to your word. Reflect each night on how you showed up. Celebrate your wins. Learn from your challenges.
Join Me to Make Your Word Meaningful and Beautiful – Standing Out Every Day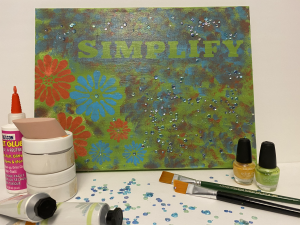 I have an annual crafting activity that I've been doing for years.
Each year I Craft My Word.
After deciding what my One Word will be, I create a Canvas Art Board using that One Word. I use a variety of simple and readily available art tools and mediums.
Having my One Word front and center to my line of sight reminds me of my daily focus and intention throughout the year.
Anyone can tap into creativity to craft their word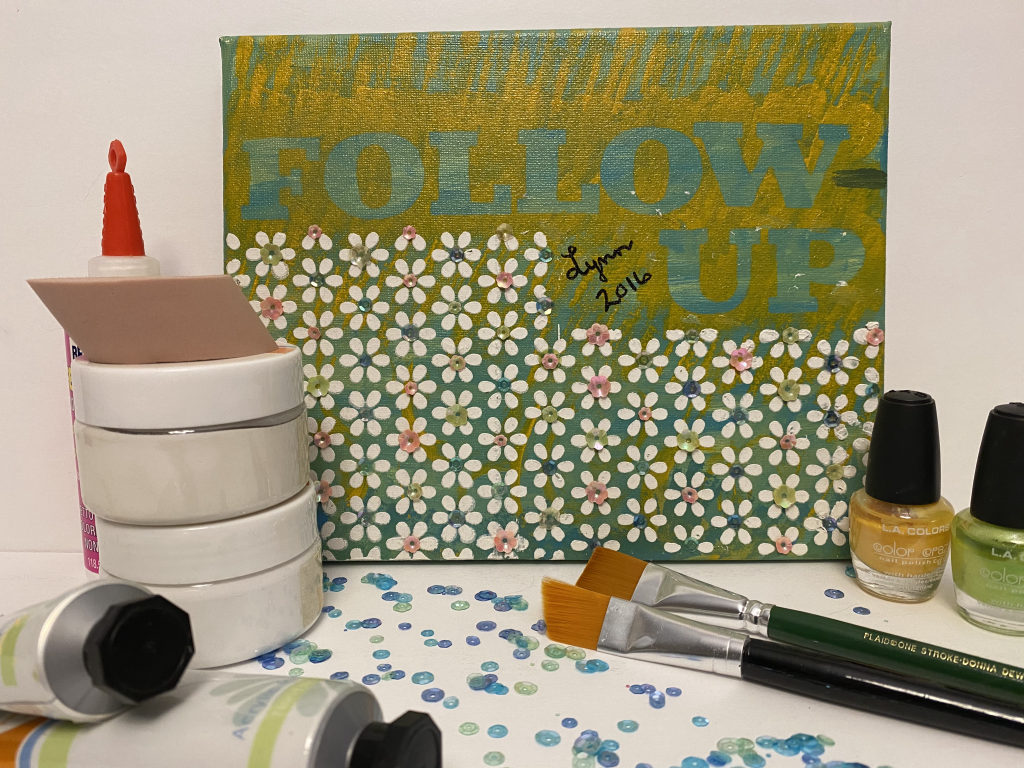 There are many creative ways to make a unique art piece that you can be proud of, using your One Word:
draw your word – bring it to life by using colored pencils, markers, and even crayons

decoupage your word – use glue and a variety of different papers and ephemera

mixed media – add depth, interest, and variety to your art piece

stamp, stencil,  or paint your word – oh yes, the options are endless
Introducing the Craft Your Word Online Workshop
WHEN:
Day 1
Thursday, February 4th, 2021
9am – 12pm Pacific Time
10am – 1pm Mountain Time
11am – 2pm Central Time
12pm – 3pm Eastern Time
Day 2
Saturday, February 6th, 2021
9am – 2pm Pacific Time
10am – 3pm Mountain Time
11am – 4pm Central Time
12pm – 5pm Eastern Time

WHAT'S INCLUDED:

Day 1 – Live Demo Time
View live demos with your host, Lynn Leusch, from Create Scout.  Lynn will walk you through the Craft Your Word process, sharing a variety of great ideas and techniques. Get inspired to create your One Word Canvas Art Board. 
Day 2 – Chat and Craft Together Time
We will gather at my virtual kitchen table and craft together! Ask questions, giggle, and create. Sounds like FUN to me!
All of the training, inspiration, and online crafting space is yours for the early bird pricing of only $27!
Get Your Early Create Scout Access –  Buy Now for Just $27
Early Scout Access – BONUS
Buy before January 31st and get a free, personalized, bonus template!
I will create a fun word-art digital file, with your chosen word, that you can print out for us to craft together.  This file will be sent to the email address you use to register for the workshop.

Get the live, craft-together workshop now! The price will go up later to $47.
Never Done an Online Crafting Workshop Before? Have Some Questions?
What if I miss some of the first day and the crafting instruction? No worries. It will all be recorded, so you can re-watch the crafting segments – and get inspired to craft more variations on your word of the year art!  However, you will get more out of the experience by joining the group to chat and craft together – just as if we were sitting around my kitchen table.
What supplies do I need? What if I don't have paint, or stamps, or special materials? Do I have to buy anything special?  You will need some simple crafting products to complete your art canvas. After registration, I will send supply suggestions – many of my ideas will be using items that you may already have handy. However, the supply list will also give additional product suggestions to help you take your project to the next level if you choose to do so. It will depend on your creative inspiration.
What if I don't have all my supplies yet? As soon as you register, I will send you a suggestion supply and ideas list along with some tips to get your idea juices flowing. So, bring your ideas and get started in the workshop. During the live workshop, we will talk about and show a few different ways to craft your word.
What if I'm not a super crafter? – Everyone has creative ability and I'm here to guide you with my years of teaching and crafting experience – I believe anyone can be creative and can do this!
Can't I just do this on my own? Sure – but wouldn't it be more fun with online pals? With ideas to get you outside of the crayon box? Wouldn't a bit more inspiration to take your creative flow further?
Meet Your Instructor
Lynn Leusch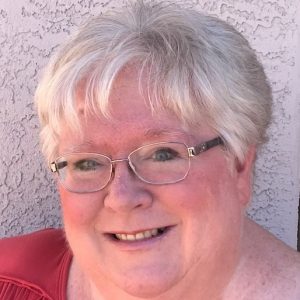 Her many years of crafting and teaching experience have
inspired many crafters of all skill levels
taught them how to simplify the creative process
and emphasize the importance of keeping crafting fun!