It's holiday cookie baking and eating season. YUM! Isn't the aroma of freshly baked cookies one of the best smells ever? It's also the season for invitations to participate in cookie exchanges and swaps. I love these because I get to try a variety of tasty cookies that I normally would not have made or tried.
The great thing about a cookie exchange is that you bake a designated amount of one kind of cookie and swap them with friends.  After the exchange is completed you end up with an assortment of cookies to nibble on.
Typically when an invitation is accepted to participate in a cookie exchange there are some basic questions that need to be answered.
What kind of cookie will I bake?
How many dozens (or half dozens) will be needed?
When will I start making and baking them? (of course being a great procrastinator, I know I'd wait longer than I should have)
How will I package each set of cookies?
I've participated and organized several cookie exchanges over the years and some of the funnest ones I have participated in were not always just about the cookie.  Yes, you read that correctly, it isn't ALWAYS about the cookie. Sometimes, it's about the container the cookies are placed in that makes the difference.
As I was going through some Holiday Memory photos I came across some photos of a Holiday Cookie Exchange that I had participated in. One of the biggest factors involved in this particular cookie exchange was about designing and creating the container that each set of cookies were placed in. This wasn't just a plate of cookies covered with plastic wrap and a bow or placed into a little box. No, the containers were unique creative designs. Not only would you bake the yummy cookies, but you were committed to create something that would be sure to get some festive cheers from all who were in attendance. Over the years the competition got pretty fierce. The bar was set high to be in the running for one of the fun prizes. And, YES there were prizes for best tasting cookie (of course), but the most coveted prize for me was for the best container and container display.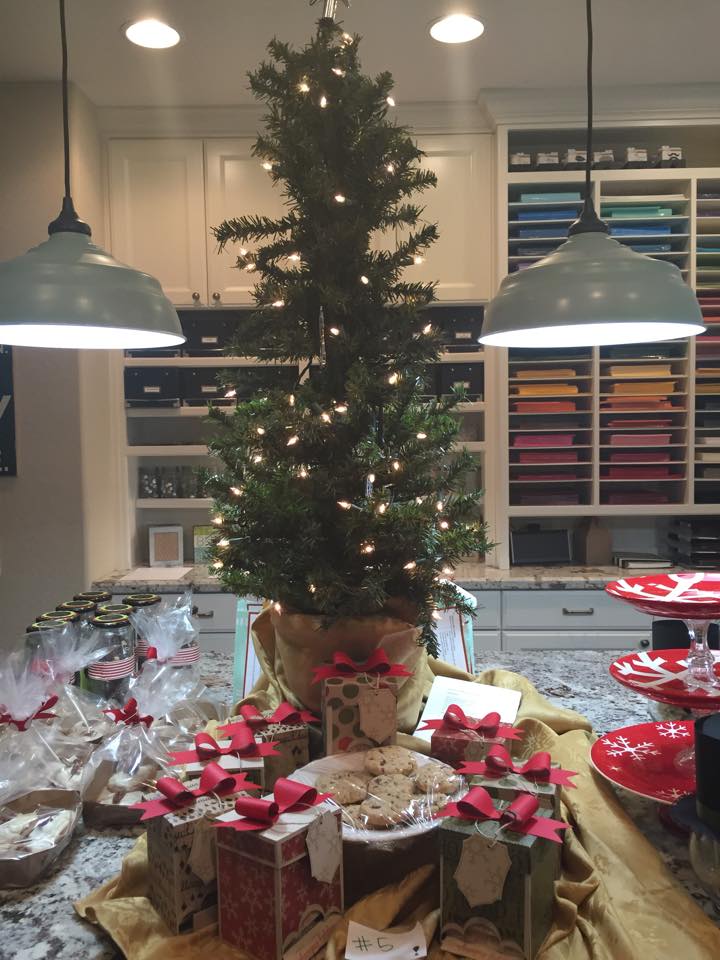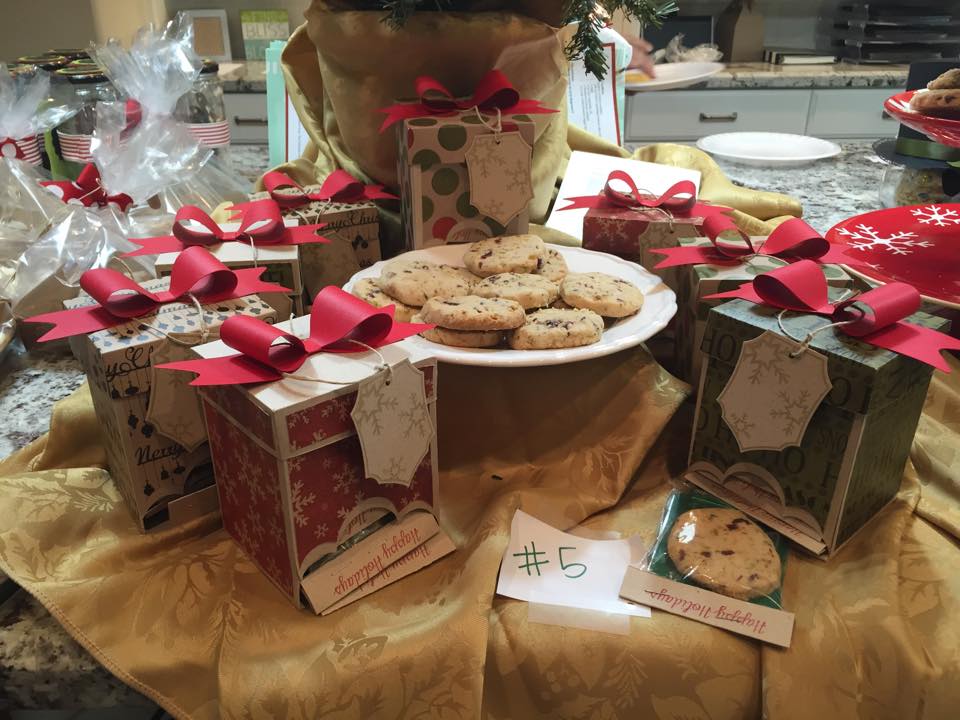 My submission for that particular year, I brought in a mini lighted Christmas tree and placed each set of my cookie presents under the tree.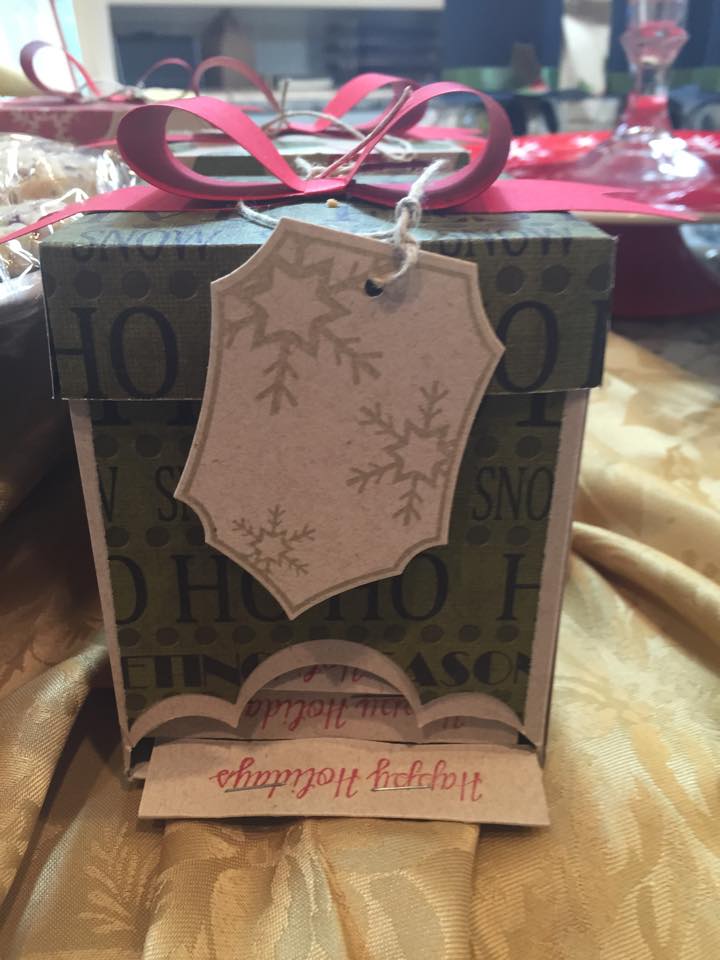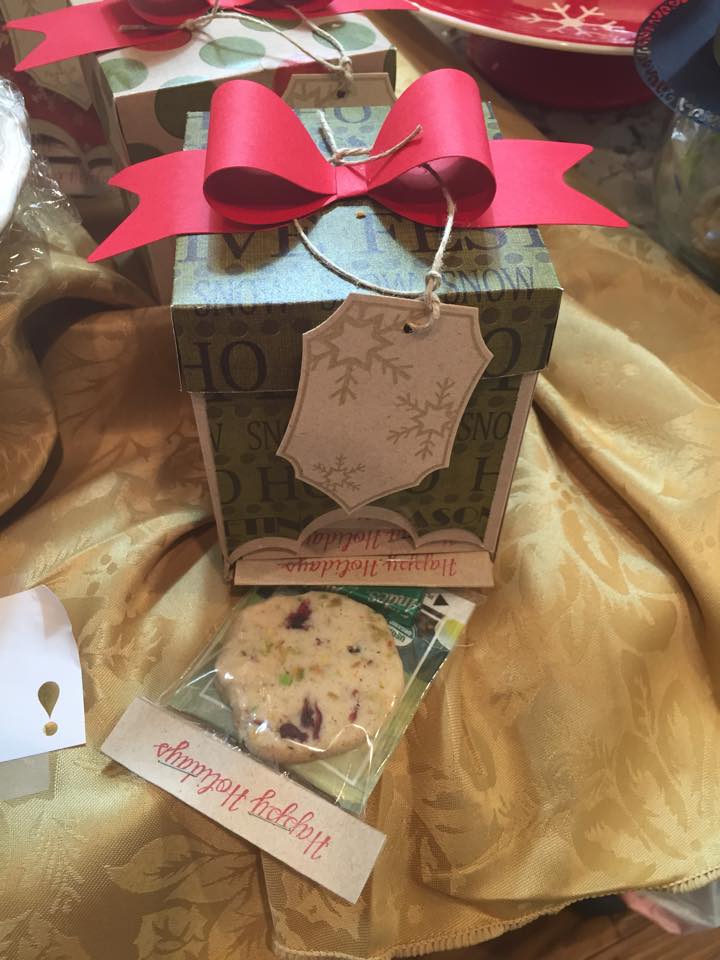 My cookie box presents were inspired and designed around the 3D tea bag boxes that can be found by many creators online. I took the online inspirations and made some adjustments to the size of the box to fit the size of my packaged cookies. Each of the cookies were individually placed in a little bag along with a tea bag and a little Ande's chocolate mint. I placed the stamped bag topper onto the baggie and stapled them individually shut. The lid came off so each individually wrapped cookies slid inside.  For each treat you would simply pull it out of the box for a little cookie, mint and tea time. I was really pleased with how these came out. There were a lot of great entries that year, but guess what? I won the prize for best cookie container/display that year.
I found a good tutorial over at Splitcoast Stampers, If you are interested in how to make these tea bag dispenser boxes.
Hosting a Holiday Cookie Exchange (Swap)
Determine which date you will host your cookie exchange. Keep in mind that December is typically a very busy month for many people due to holiday parties and gatherings. Because of these busy schedules, consider hosting the event at the beginning of December rather than closer to Christmas. Other things to consider is that weeknights are not typically as busy as the weekends because so many people work during the week, so keep all of these things in mind when deciding which date is best.
Logistics.
Determine the time and length of your event and how many guests you want to have in attendance, based on the amount of space you have available. If you are offering activities other than just the cookie exchange you will want to make sure there is enough room to enjoy the scheduled activities. Ask yourself if you will you be providing a full meal, appetizers, or just punch and simple nibbles.
If you are offering activities, what kind of activities will you offer?
Certainly you could play some Holiday themed games, sing songs, etc.
As creative individuals it's always a fun idea to offer a make and take project that each of your guests can create and then end the event with the cookie exchange. This has always been a fun event for me in the past. Have guests bring their personal crafting tools.
Will you be offering prizes for best tasting cookie or any other feature of the exchange? If so, make sure your guests know so they can plan to bring their best game…
Consider setting a theme for your event.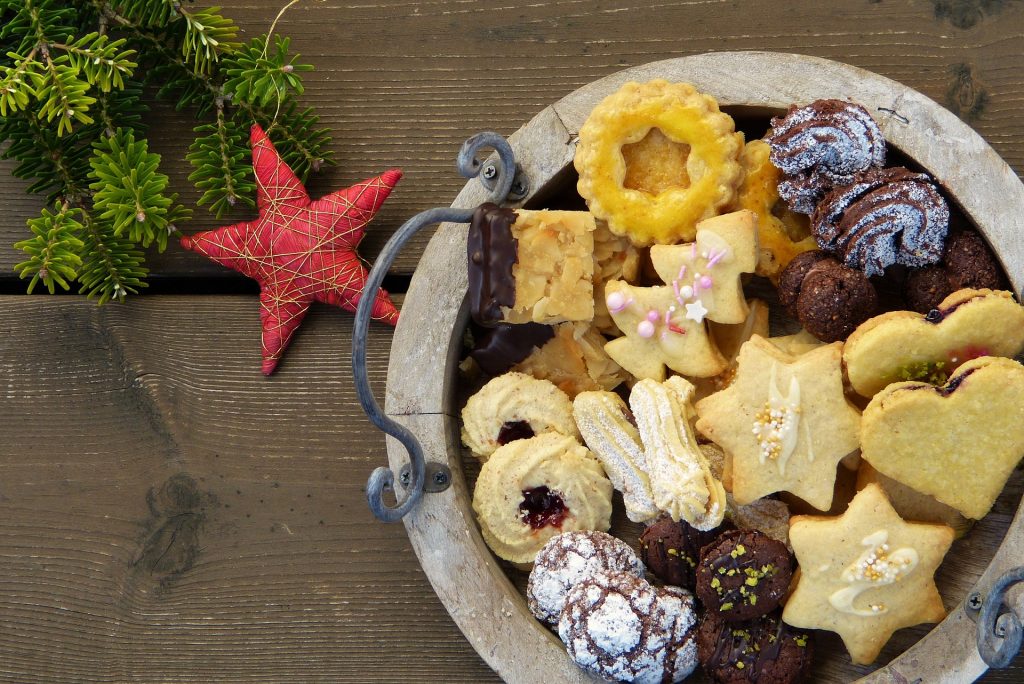 Send Out Invitations. Whether you send out traditional invitations, make phone calls, send texts or create a special Facebook invitation page, it's important to give enough lead time for people to sign up so that you can determine how many cookies each participant will need to make. Let the guests who have given a R.S.V.P to you, know as soon as possible, how many cookies are needed.
NOTE:
Typically guests make a dozen cookies for every attendee, but due to more and more people being so busy, it has become popular to request a half dozen cookies for larger group attendance.
Let invitees know what they can expect during the event hours. Will food/snacks be provided? What drinks will be offered? Other than the cookies for the exchange is there anything else that attendees need to bring? Will it be a potluck as well?
Have each participant bring the cookie recipe of their creation. This is always a favorite of attendees, because inevitably someone wants to know how to make a certain batch of cookies.
Create guidelines.
Experience shows that setting some cookie exchange guidelines and rules is important.  These are not intended to be a downer on the event, but are intended to prevent any possible issues going forward. Here are some suggestions for your consideration (word them how you feel most comfortable):
– cookies should be made from scratch (no boxed or store bought dough or cookies are allowed).
– if you sign up for the cookie exchange you must follow through – everyone is depending on you following through with your commitment.
– if something happens and you can't make it to the day of the event, make sure your bring your cookies ahead of time.
– each batch of cookies should be packaged separately.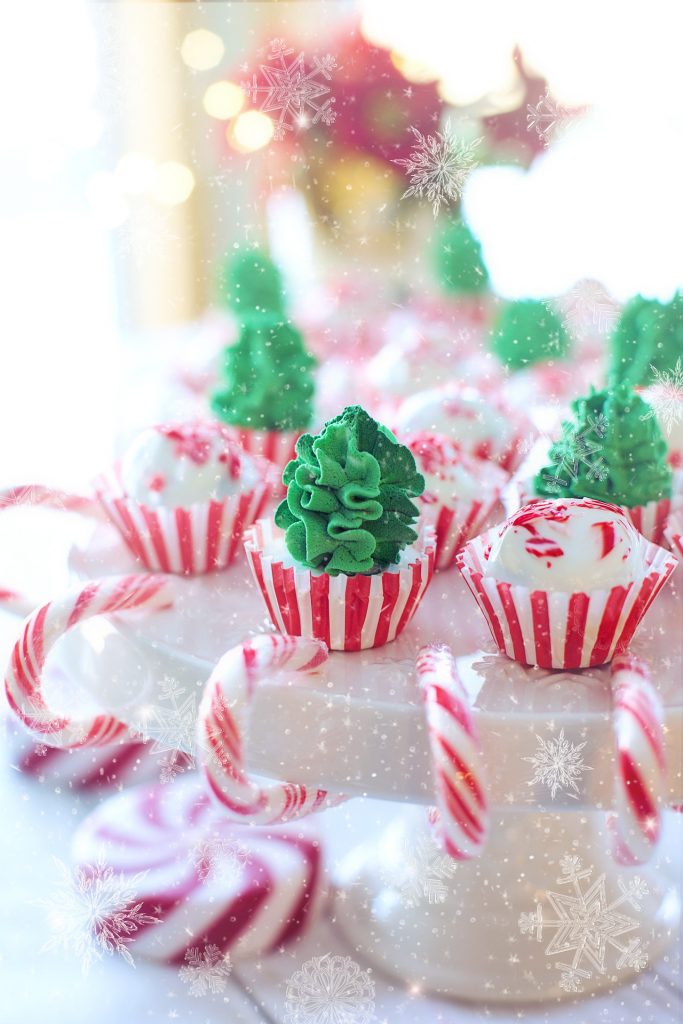 Ideas for event set-up.
Make a list of every task that needs to get done for the day of your event. Mark things off as they are completed. This will help you stay on track
I'ts OK to keep your holiday decorations to a minimum This can help keep the holiday rush and stress to a minimum as well.
Set aside a special display table for the guest to place all of their cookies. The table should be a large enough area for all guests to place their cookies on when they arrive.
Do as much food and drink prep and set up as possible.  Prepare as many items as possible in advance. If some of your nibble items are in the freezer, set a reminder to pull them out in time
Consider asking your bestie to be a helper on the day of the event so you can do some of the last minute items that can't be done ahead of time. Your friend can help greet and welcome guests and get them comfortable when they arrive.
The most important thing to remember when hosting a Christmas Cookie Exchange is…HAVE FUN and enjoy yourself alongside your guests.