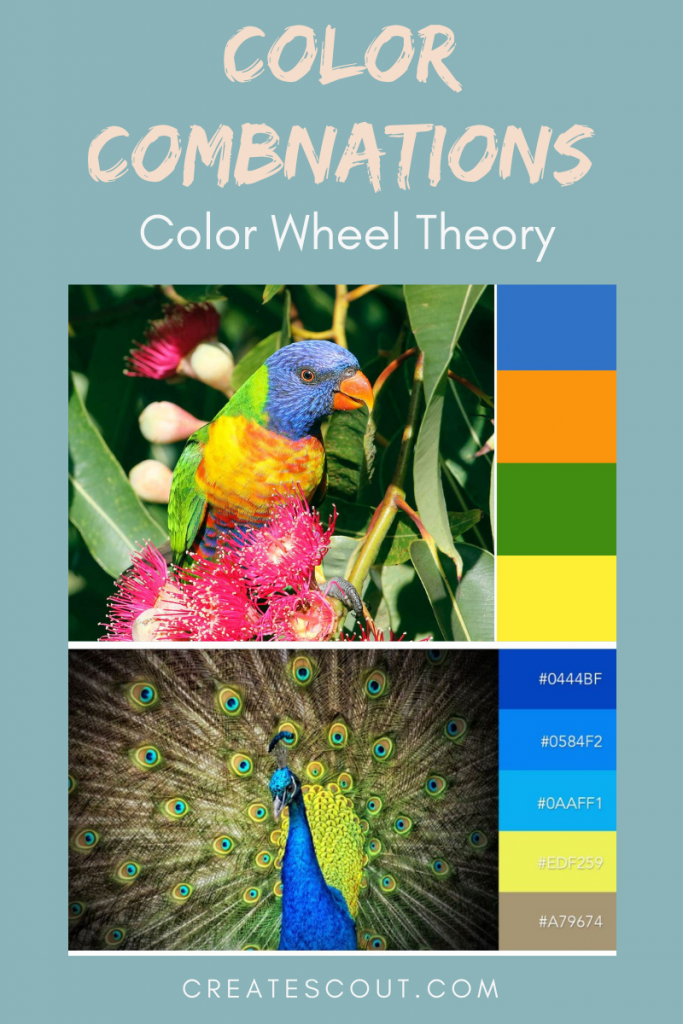 Until recently I haven't given much thought about the value of matching colors together following artistic color combination guidelines based on the color wheel.
In my creative lifetime, I've probably made more black and white cards and projects than any other color combination, because…well it's my favorite color combo.
My go-to color combination choice is typically monochromatic where I use different shades of the same color family. Firstly I love the look and secondly and maybe more truthfully, it's an easy combination for me to put together without having to figure out what might or might not work well together.
It's cool to look at art, creative projects, and home decor and see how certain colors work harmoniously together and how some leave you wondering…"what were they thinking?"
I have recently started to learn how to make printable worksheets, journals, and more using online tools like Canva and Adobe Illustrator, etc. This has started a new found interest for me on the discovery of how colors work together.
Color Trends
According to shutterstock.com
Pantone is a world-renowned authority on color, producing a standardized Pantone Matching System that allows individuals to reproduce colors exactly, regardless of their equipment or location.
Having started out as a small printing business in the 1950s, Pantone has since become widely recognized for releasing industry-specific color guides and their forecasted Color of the Year, which is announced annually each December.
Indeed the 2022 color of the year is very pretty.

It's interesting to know about the steps they take in selecting the color of the year. I don't usually take any action to assure that I'm using these colors, but do find it intriguing to follow. These colors influence so many industries and products that are created throughout the different seasons of the year.

The Color Wheel
The key to effective color combinations is recognizing how different colors and color shades connect or don't connect with each other. Understanding the color wheel and color combinations will aid you in your creative ventures.
Initially, terms like Warm colors, Cool Colors, Complementary colors, Analogous colors, and Triadic colors can be intimidating, but as you begin to understand how the color wheel works and what these terms mean, you will begin to see all of this fall into place.
There are many online tutorials available online to learn how colors and the color wheel can be beneficial to you. I'm not saying you have to become an expert in this understanding, but having a basic understanding can be helpful.
The color wheels below are explained on the Canva.com site.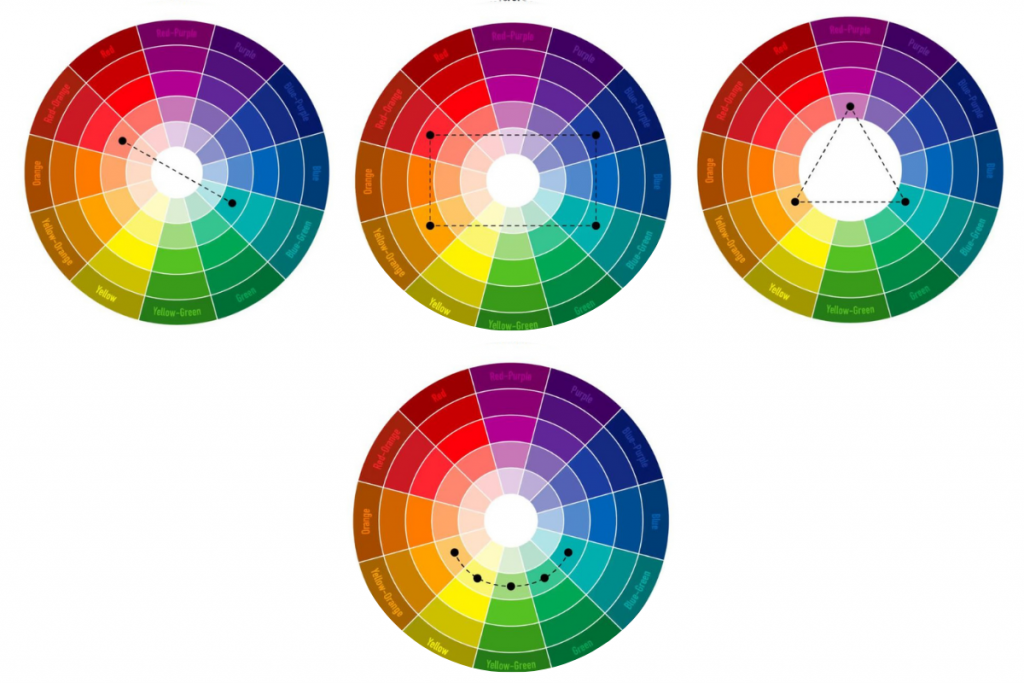 Color Combinations From Real Life Images
Matching colors to real-life images is a great way to put together creative color combinations for your craft projects.
The additional beauty of, doing a simple online search is being able to discover oodles of creative color combinations that can inspire your creativity. It has become very popular to pull colors from images for inspiration. Many of these offer the Hex codes which are used for selecting colors online but can easily be used as inspiration for card making and other creative projects as seen below.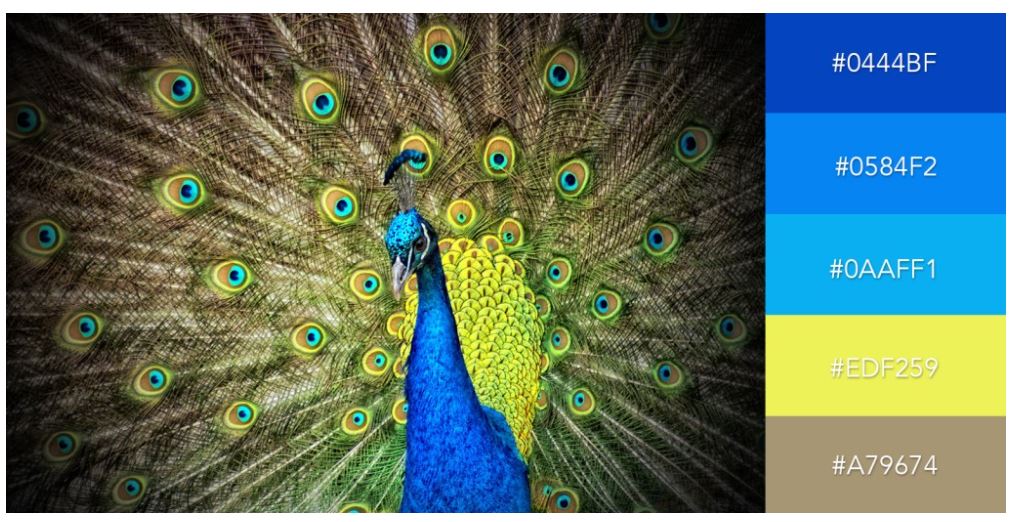 Online Resources
I have pulled together a variety of resources that can bring you inspiration to create color combinations for card making, scrapbooking, home decor and more.
coolors.co – This is my favorite color palette/combination resource to use. It has a color palette generator with a variety of other robust features.
brightside.me – good training on how the color wheel works
99designs.com – simple overview of the color wheel and color combos from images.
visme.com – 50 unique color combinations from beautiful picture settings.
designwizard.com – Color combination chart.
shutterfly.com – 99 Unique color combinations to reflect style
canva.com – 100 color combinations and how to apply them to your designs
shutterstock.com – Brief overview of color wheel and 101 color combinations to inspire
colorpalettes.colorion.co – 30+ hand curated color palettes
colorcombos.com – fun color combos
canva.com – color palettes
colorhub – color palettes
coolhue – Gradient colors
schemecolor.com – Color Schemes based on themes
Hoping these resources are helpful in your quest to bring color to your creative projects.
Hugs!